Hello, and welcome to you if you've come to join the Winwick Mum Sockalong to learn to knit socks!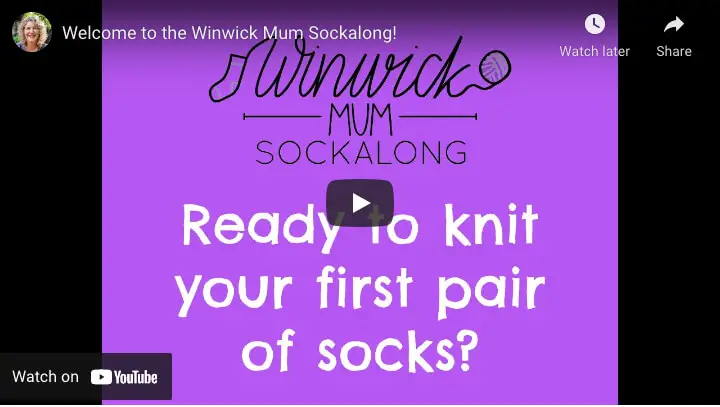 The Winwick Mum Sockalong is designed for sock knitting beginners who have always wanted to wear hand-knitted socks!  From choosing yarn and needles to creating tension squares to determine your perfect fit, we're going to learn how to knit socks and work through the whole process of knitting a top (or cuff) down, heel flap sock together – with lots of pictures!  If you're already an experienced knitter and fancy joining in, it'll be lovely to have you along – there are no restrictions or entry requirements here other than being able to knit and purl.  The rest of it I'll show you as we go along.
You can join in with the Sockalong at any time.  There's no rush and no time limit.  If you've never knitted socks before, follow the tutorials in order by clicking the titles below so that you have everything that you need to hand before you're ready to cast on.  Don't forget that you can ask questions whenever you need to, either through the blog or through social media – the links are below.
The Winwick Mum Sockalong has been helping beginner sock knitters to get started for over six years and there have been well over 18,000 of pairs of socks knitted using these tutorials (if you don't believe me, have a look at this post for our fun Annual Sock Count – and that's just the pairs that I know about!).
These online tutorials will always be free and will always be here for anyone to use, although if you'd prefer the tutorials in paperback or Kindle format you can buy them here.
So, let's get started straight away!  These tutorials will help you with everything you need so start at the beginning by downloading your pattern and then work your way through the tutorials in order – and you'll soon be wearing your very own pair of fabulous hand knit socks!
Start by downloading your free Basic 4ply Sock pattern
Next, read through the "Getting Started" posts …
1  Choose your sock yarn
There are so many choices around, there's bound to be one that suits you!  This tutorial will help you navigate the choices before you head to the internet rabbit hole!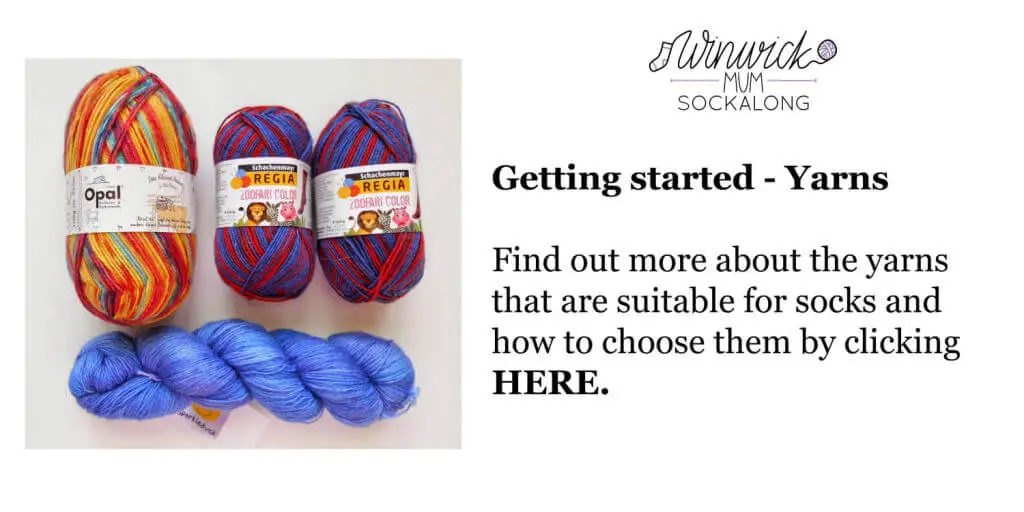 2  Choose your needles
The Winwick Mum Sockalong tutorials are written for short circular, long circular (magic loop) and DPNs (double pointed needles) so you can choose whichever takes your fancy – and swap if you try one and don't like it!  This tutorial talks you through the options.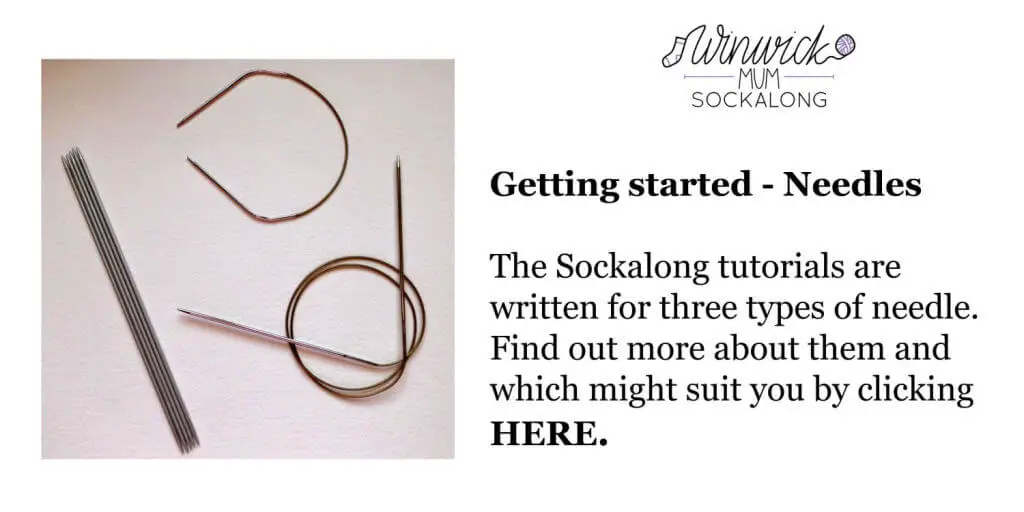 You might also want to take a look at this blog post which talks you through the recent additions to short circular needle choices …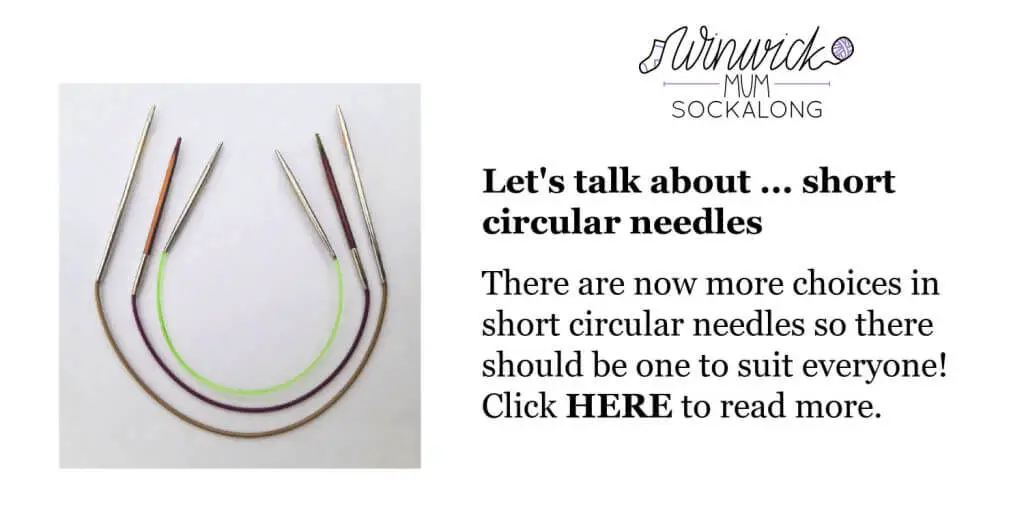 3  Tension (gauge) and the Sock Stitch Calculation
Nobody wants to spend time working on a tension (gauge) square when there's sock knitting to be done – but this tutorial will save you time and frustration as it will you to get the perfect fit for your socks.  Time well spent, I promise!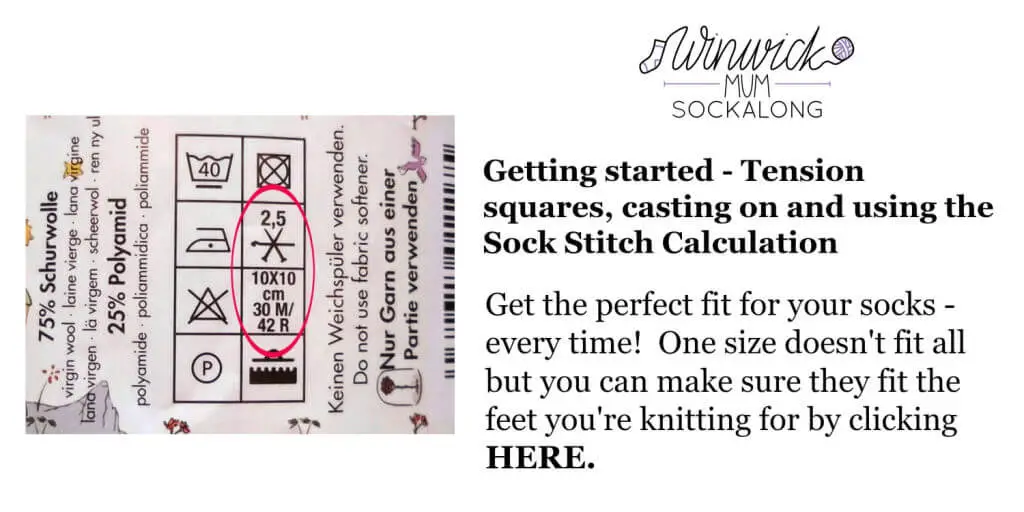 Here's the video to go with this tutorial: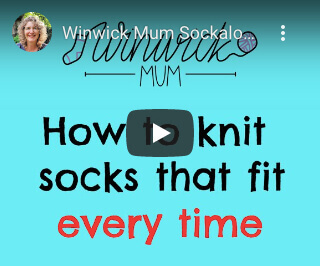 4  Sock knitting accessories and how to match stripes
You're almost ready – just a few more things to add to your sock knitting tool kit, and most of them you probably have close to hand!  Also – for those of us who like our socks to match, there's an extra section on how to get those colours exact!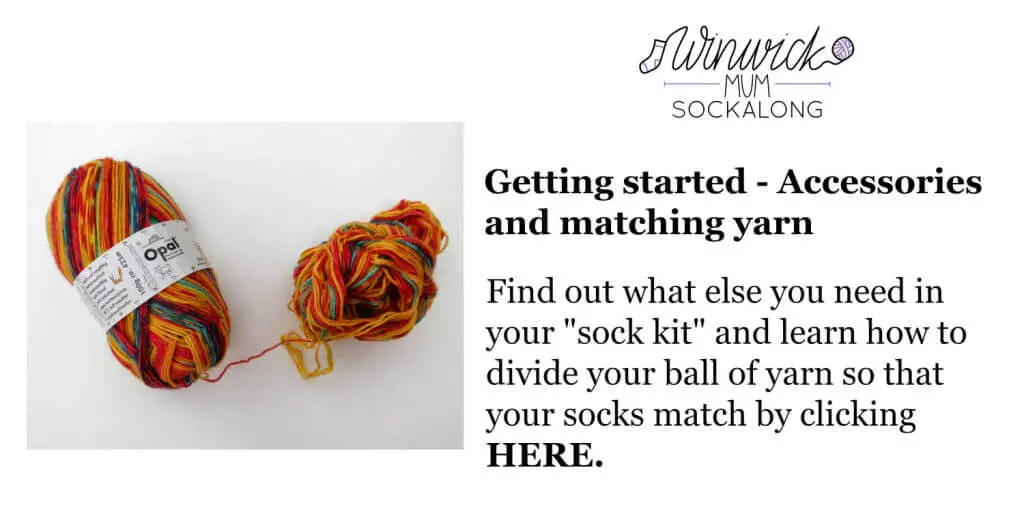 Here's the video to go with this tutorial: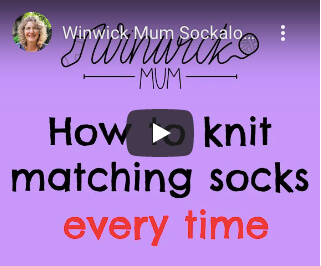 If you're using the Winwick Mum yarns, this tutorial is especially for matching those stripes.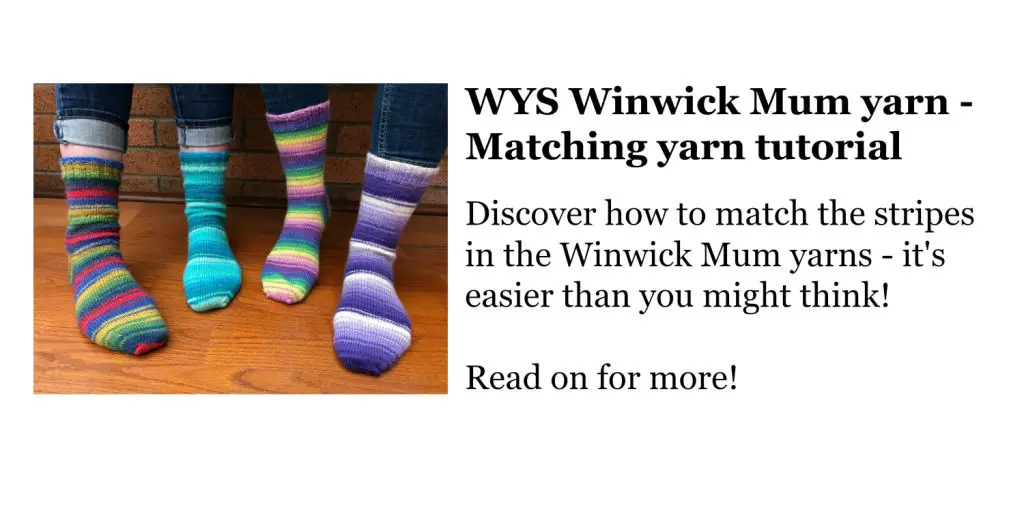 If you would like video help, you can find that here at the beginning of this tutorial video.
5  Anatomy of a Sock
Are you ready to get started?  This is where we take a look at how a sock is put together ready to start knitting!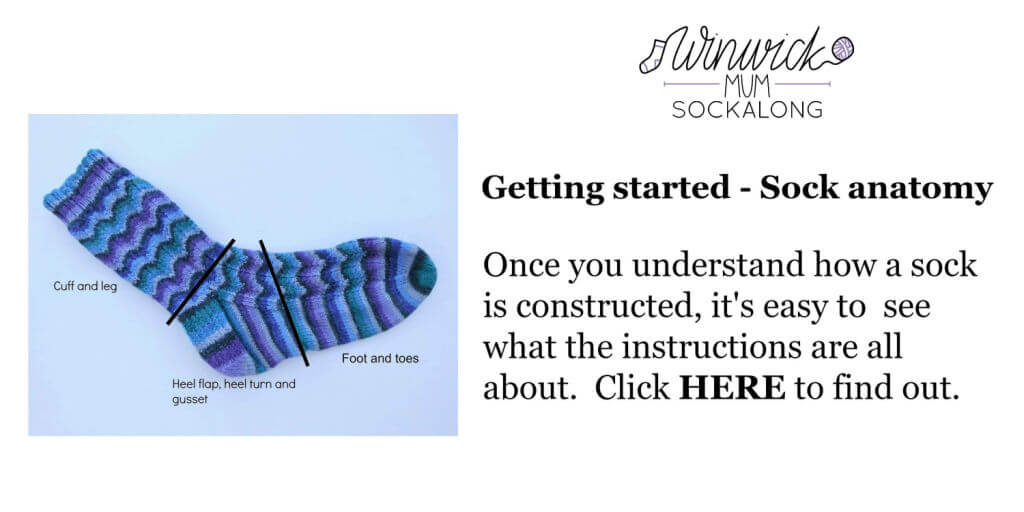 You're all ready to go!  Let's get started on your socks!
1  How to cast on your sock, and work the cuff and leg
Woohoo!  Your brand new sock is a-go!  This is the point where you become a sock knitter!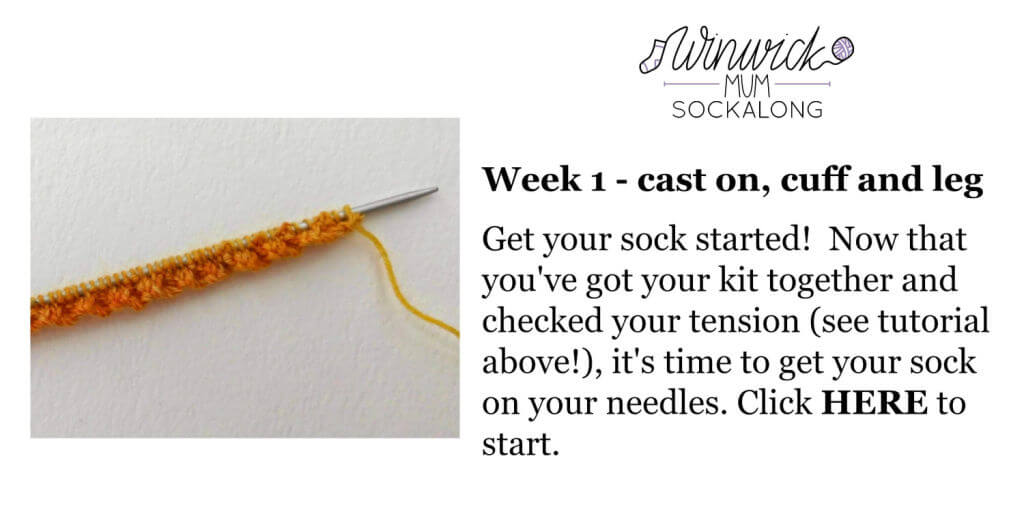 2  How to create the heel flap, heel turn and gusset
I love this part, it's where the magic happens.  You're going to feel like a sock superstar when you turn your heel!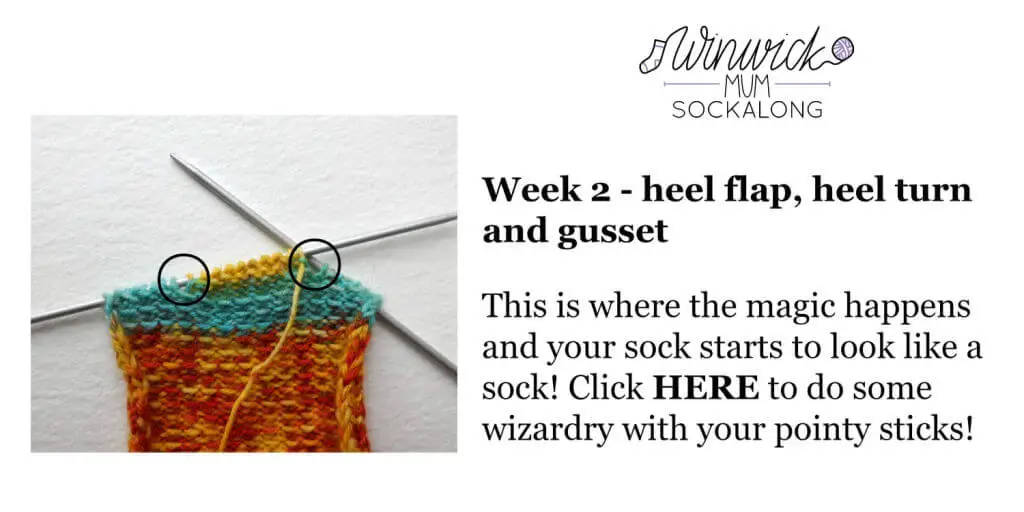 3  Knitting the foot, decreasing for the toes and using Kitchener Stitch
We've almost finished and you're about to complete your first sock!  Now that IS magic with pointy sticks!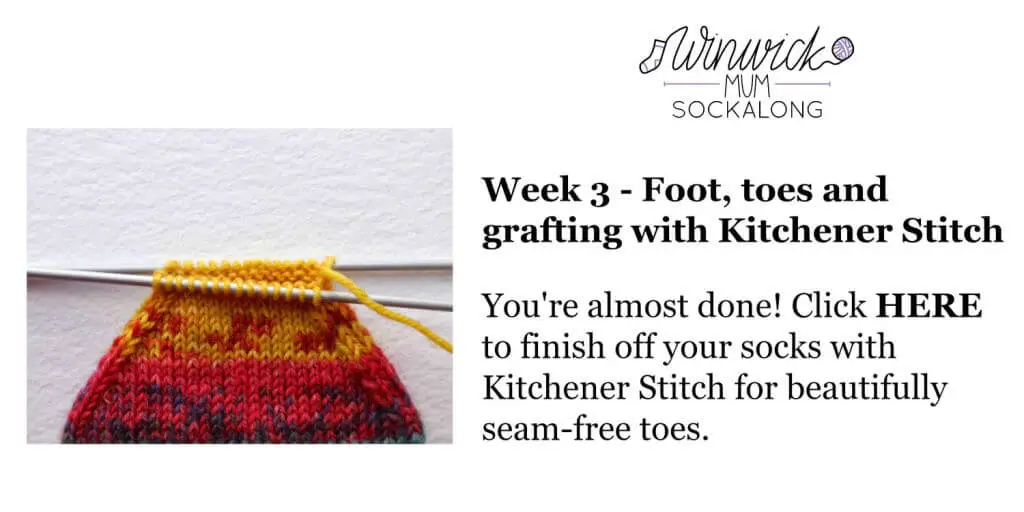 And that's it!
Your socks are finished, well done!  I hope you are super-proud of them!
If you would like a book copy of the tutorials to keep so that you don't have to keep referring to them online, Super Socks is the paperback and e-book version of the tutorials you have just used.  It's exactly the same information, it contains the 4ply and 6ply patterns for the Basic Socks and the tutorials are set out by needle type rather than sock section.  Oh, and it's a good big size so that you can prop it open with your brew!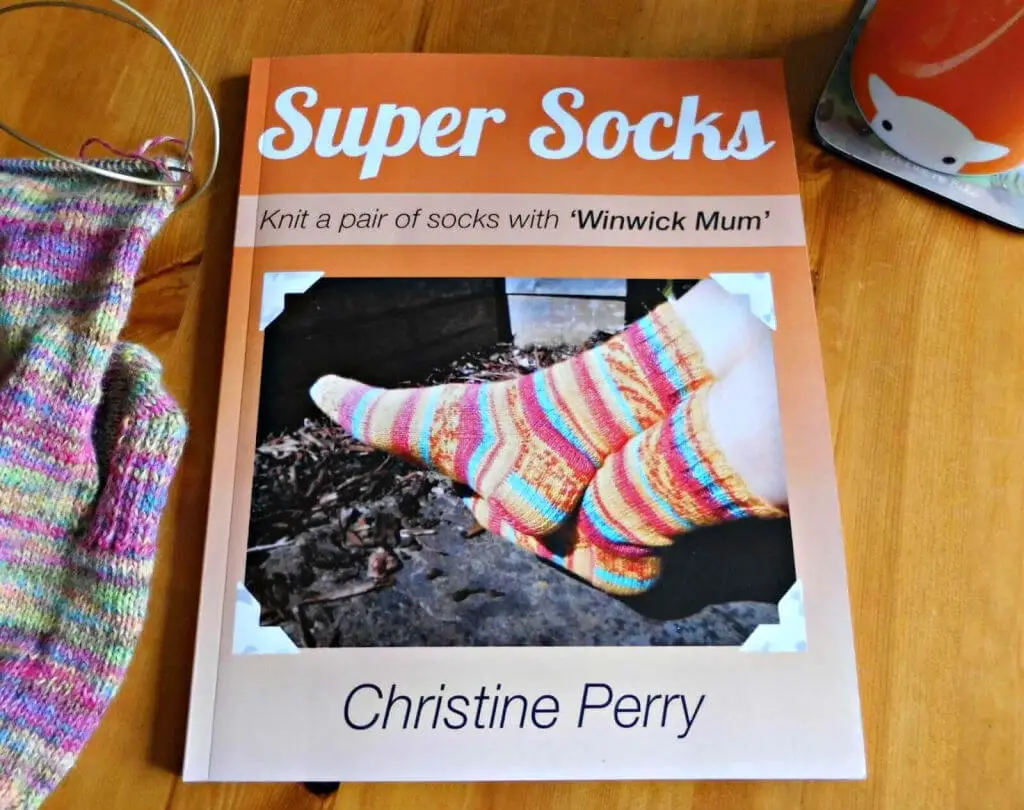 For ideas about the resources you're going to need for your sock kit and Winwick Mum Sockalong pin badges, take a look in the Sockalong Shop …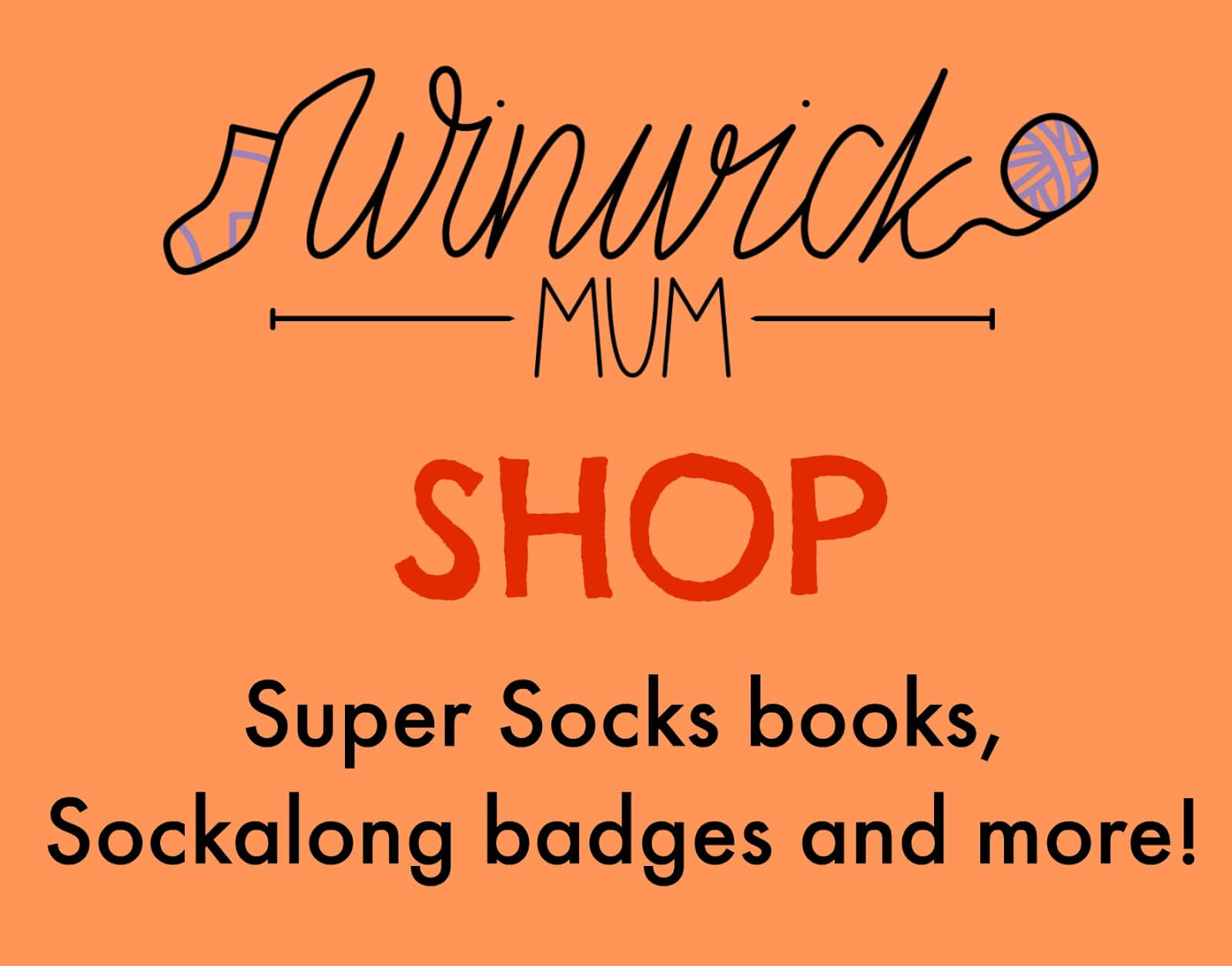 Need some extra help?  If you're a Facebook user, you can join the Winwick Mum Sockalong group – there's plenty of opportunity to post pictures, ask questions and connect with other sock knitters.
If you want to check out some of the Sockalong Successes from when the tutorials first started (just to prove to yourself that you can be one of them!), click here!
Come and join the Sockalongers – we're taking over the world one sock at a time! 
These tutorials are free and will always remain so, but if you have enjoyed using them and would like to buy me a brew, it will be much appreciated! You can find the donation button on the sidebar on the left hand side.  Thank you! xx