A-B-C Cowl – free pattern
Imagine that you've got a ball of rather lovely sock yarn that you want to knit up into something to wear around your neck rather than your feet.  You've not got much time to spend on it so a new shawl is out of the question, and anyway, you could do with something that's easier to wear than a shawl as you might be doing a lot of moving about and it can get annoying to keep flipping the ends back over your shoulders (or is that just when I wear them?!).
What you really need is something that you can pull over your head, that arranges itself without the need for faffing in front of mirrors and trying to position a shawl pin using your reflection, and also knits up really quickly.  Oh, and something that you can adapt for any type of yarn that you might have in your stash, and something that's not complicated to knit – as easy as A-B-C, in fact …
What you need is the …
A-B-C Cowl!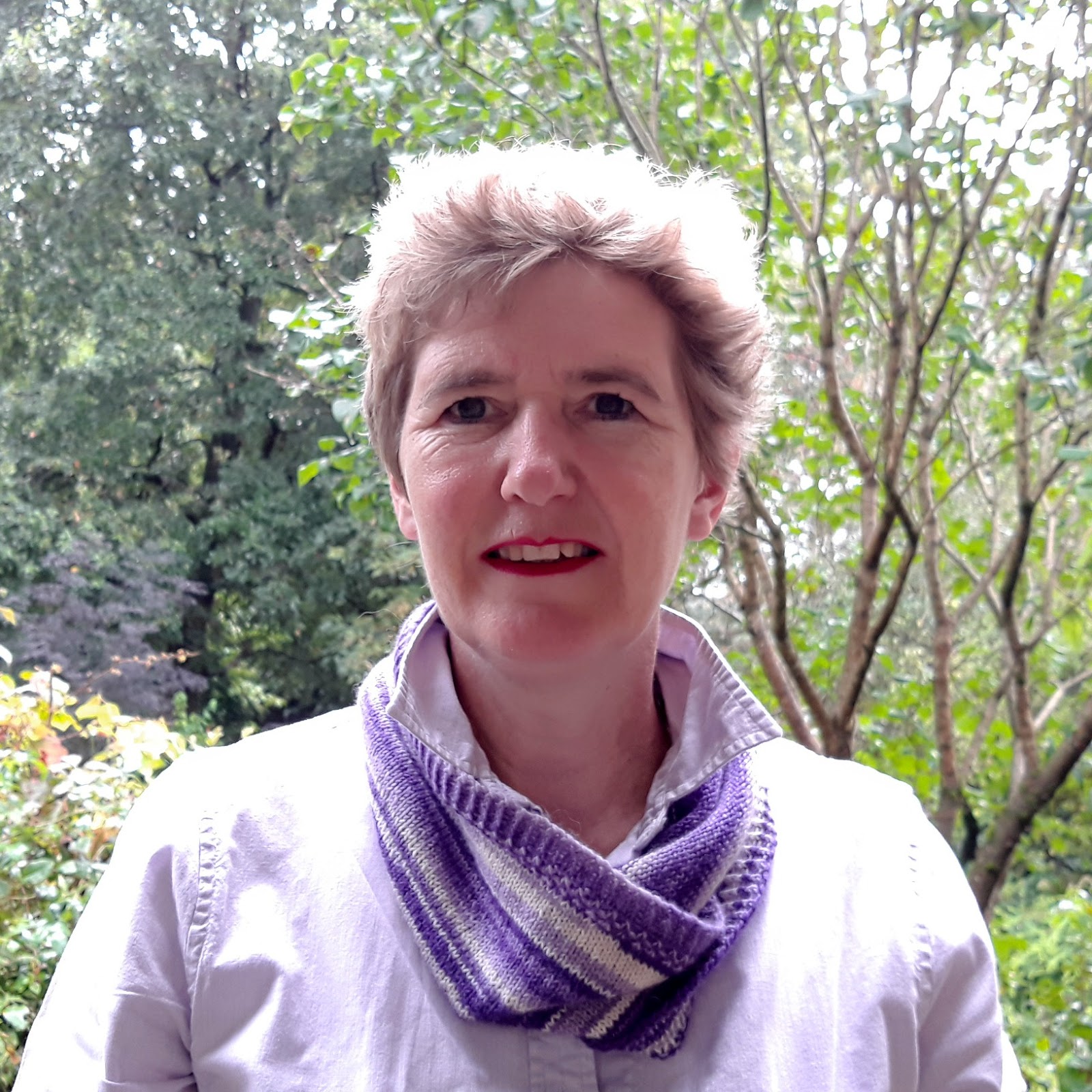 Well, would you look at that!  Quick to knit and faff-free to wear.  Perfect!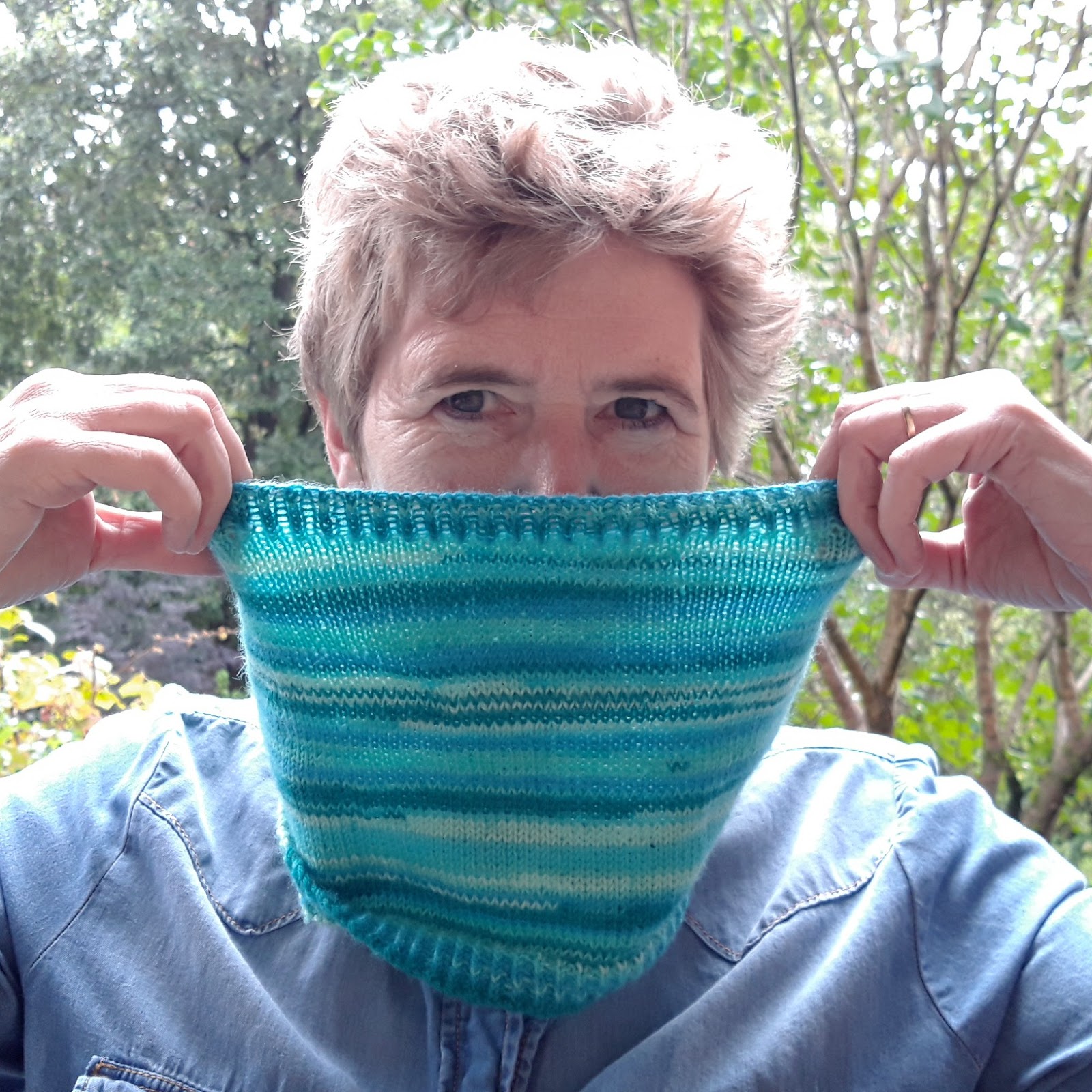 And, because of a rather nifty trick used when knitting it, the self-striping stripes of Hidden Gem and Seascape which I've used here have turned out more like the pattern that you'd get on a sock than the long stripes which you'd expect from a bigger cast on.
Both of these cowls used 47g of yarn and only took me a couple of days to knit – I've discovered I'm much slower knitting bigger items; I'm clearly too used to knitting socks! – and as the same trick for altering the stripes should work for any self-striping yarn, this would be a fabulous stash-buster pattern for yourself or for a gift.
So – can I interest you in a pattern?
A-B-C Cowl
You can download a copy of the pattern here.
Materials:
100g (or less) of West Yorkshire Spinners Signature 4ply.  The pictured cowls are knitted in Hidden Gem and Seascape and each used 47g of yarn.  Leftovers and mini skeins are also ideal for this pattern.
3.0mm 80cm circular needle (or size to give gauge)
Stitch marker
Gauge: 26 sts/42 rounds = 4"/10cm on 3.0mm needles, although don't worry too much about getting the exact gauge; this is a very flexible cowl!
The pictured cowls used 47g of yarn and the blocked size is 12 ins (30 cm) wide x 8 ins (20 cm) deep.  You can continue knitting to make yours any depth that you choose.
Abbreviations:
Ktbl Knit through the back loop of the stitch
P Purl
( ) Repeat instructions in brackets
Pattern:
A   Weigh your circular needle and note down the weight of it.  Cast on 160 stitches pulling the yarn from either the inside or the outside of the ball and join into the round, then place marker.  (Work 2 rows of rib before joining into the round if preferred.)
Rib round:      (Ktbl, P) to end.
Here's the nifty trick to altering the way the colours work – join in yarn from the other end of the ball and repeat rib round for 7 more rounds (8 rounds in total), alternating between the two working yarns as desired.  By doing this, you'll break up the colour sequence and avoid definite stripes.
Carry the yarn that you are not using up as you are working, anchoring it when required by twisting the two working yarns together.  When you change yarns, be sure not to pull the first stitch of the new round too tight as this will create a pull in your work.
Weigh your completed rib section with circular needle and note down the weight of it.  Subtract the weight of the needle from the weight of both rib and needle and note it down.  You will need to save this amount of yarn to work the rib and cast off at the end of your cowl.  (Example: needle weighs 14g, rib and needle weighs 23g, therefore rib alone weighs 9g, so 9g must be saved to work the rib/cast off at the end.)
B Knit each round until you have the weight of yarn left in the ball that you noted in step A above. If you want to make the cowl shorter in length, you can easily do so and just work step C whenever you are ready.
There's no formula for when to use either of the working yarns – just see how the colours are working for you and change them whenever you like.  Sometimes you might carry the yarn up two or three rounds, other times you might change every round.  Just be careful to anchor the yarn if you carry it more than a couple of rounds so that you don't end up with a big floaty loop, and giving the centre seam a little tug when you make the first stitch to make sure you haven't pulled it too tight is a good idea too.
You can see here how the yarn has been carried up the back of my cowls – nobody will ever notice this as it will be at the back of your neck and as long as you don't pull the yarn too tightly, it is not noticeable at all from the right side.
C Make sure that you work to the end of a round before starting the second rib section. Work rib as for beginning section for 8 rounds then cast off LOOSELY and sew in the ends.
Your cowl will be much improved by blocking. If this is new to you, all you need to do is soak your knitting in cool water with detergent suitable for your yarn for a short while. Then wrap your cowl in towel to remove excess water and pin out onto a dry towel or blocking mats, stretching it out gently. Once dry, remove the pins and wear!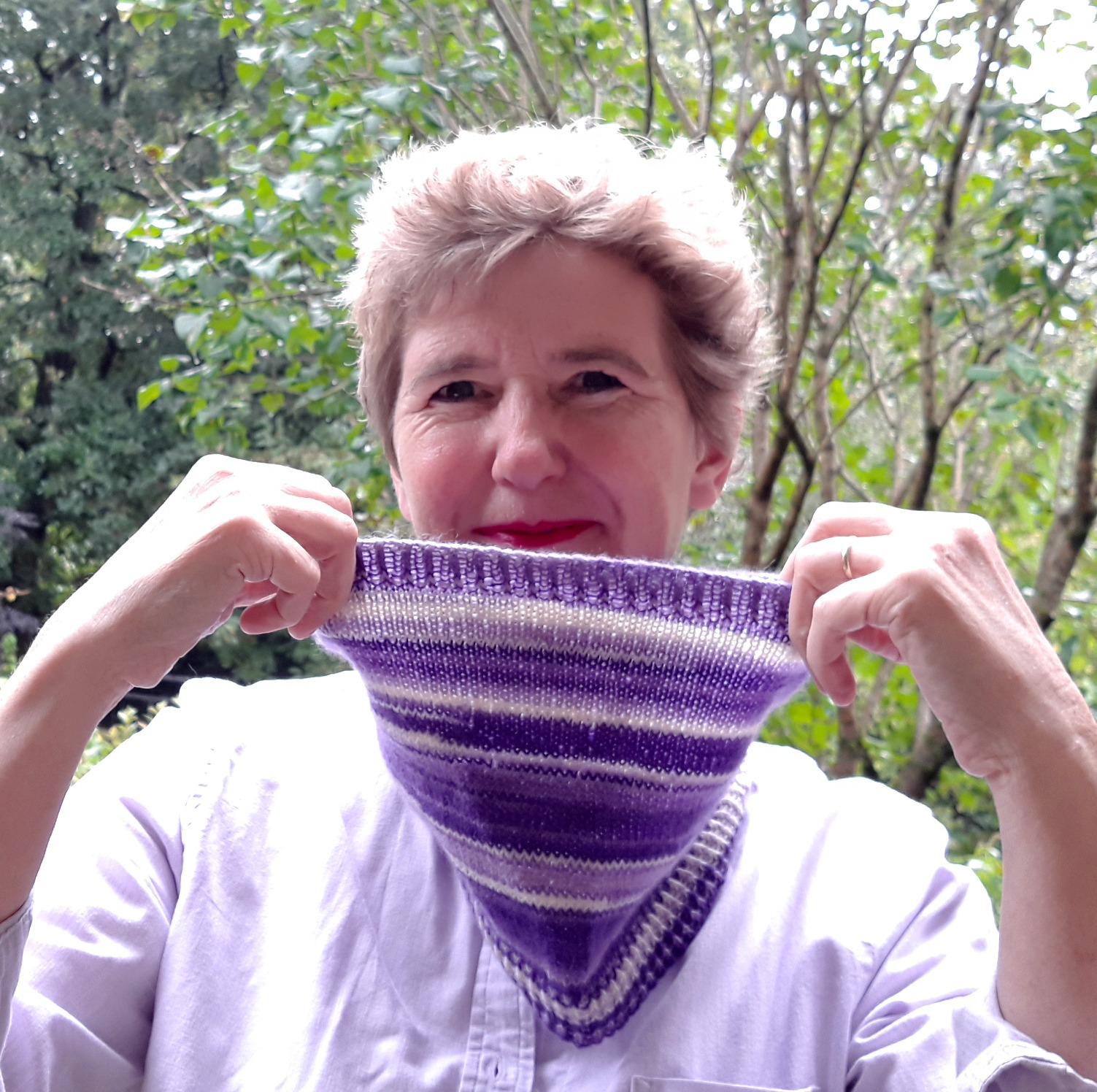 Do let me know how you get on with your cowl – there's a project page here on Ravelry, or you can tag me on Instagram @winwickmum and also find me on Facebook.  I always love to see your projects!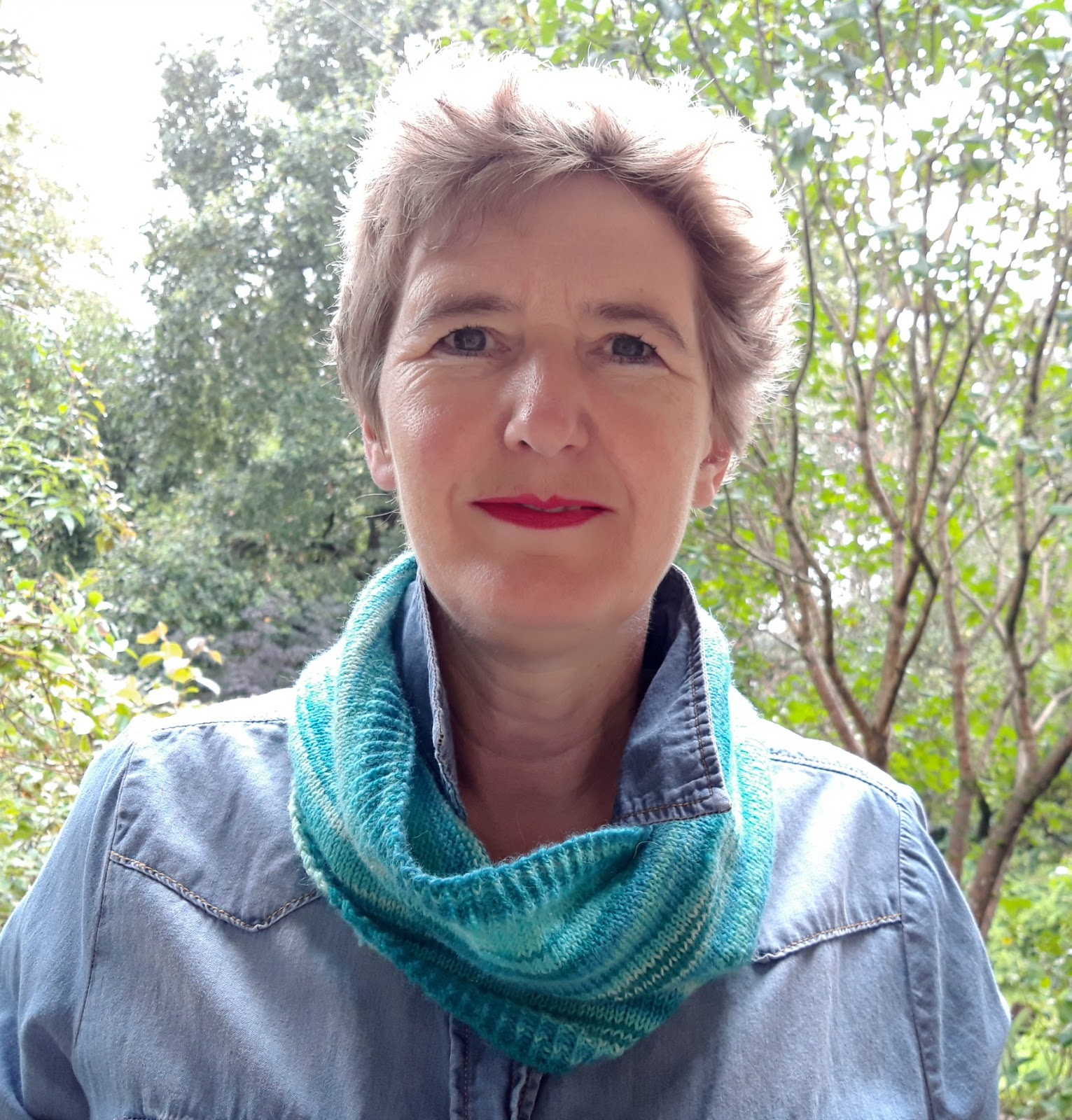 This pattern is free on this blog and will always remain so, but if you have enjoyed using it and would like to buy me a brew, it will be much appreciated!  You can find the donation button on the sidebar on the left hand side.  Thank you! xx
This pattern copyright © 2019 Winwick Mum All rights reserved.
Not to be included in any collection or used for profit without written consent of Winwick Mum.