Evening shadows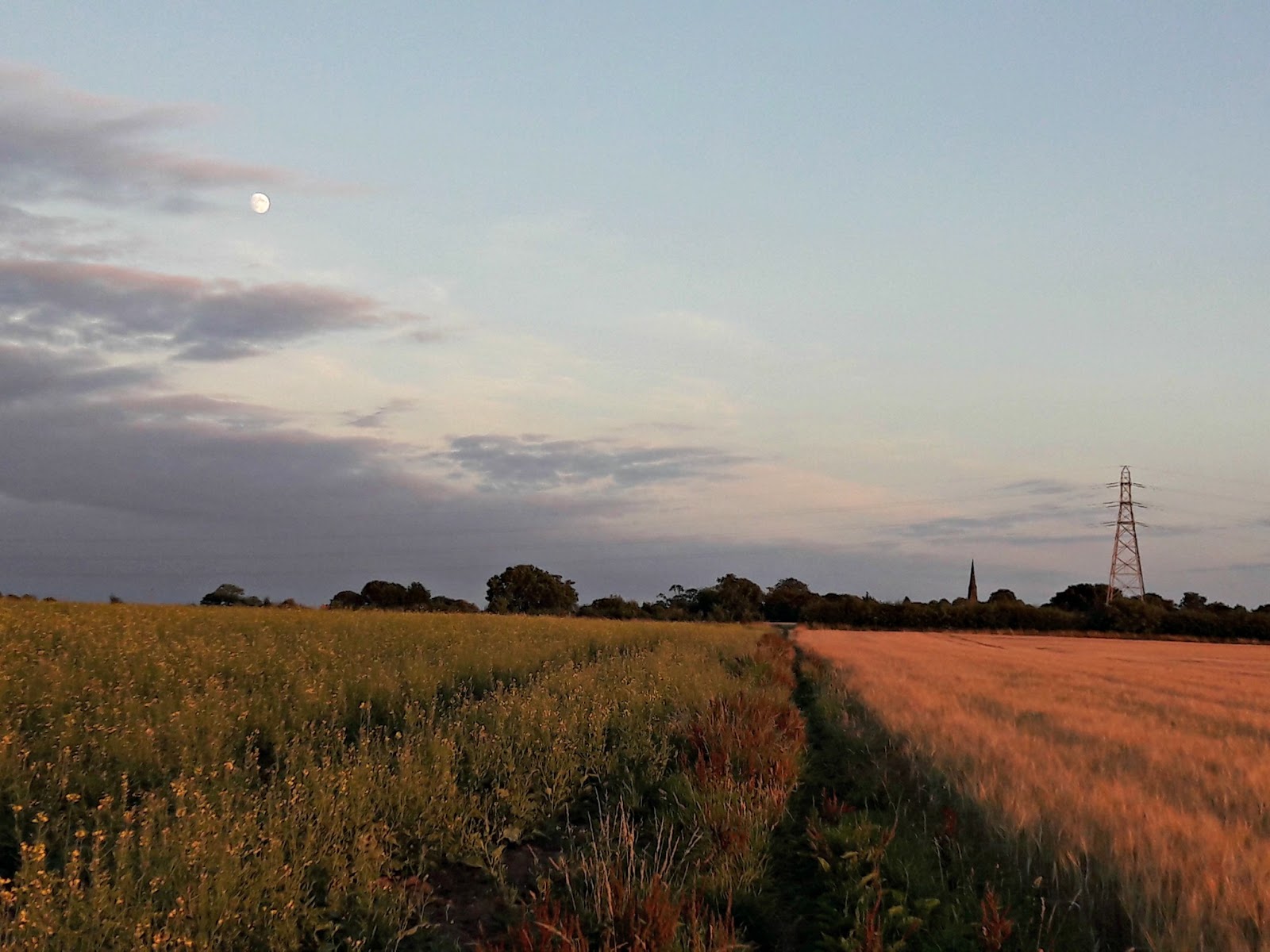 It's usually easier for my schedule to walk the dog earlier in the day but recently we've been heading out in the evening instead.  I'd forgotten just how nice it is to see the sun setting across the fields and through the trees, and as the days have been a little cooler it's been more pleasant for the dog as well.  
We've had the rain recently; heavy heavy showers that have filled up the water barrels to overflowing and made the grass green again.  It's still warm though, and we're appreciating not having to take extra layers out with us in the evenings.  
Slow summer days and long summer evenings.  We've been very spoilt this year.