Winwick Mum Sockalong Badges
I've got something really exciting to show you today …
Look what I've got – Winwick Mum Sockalong badges!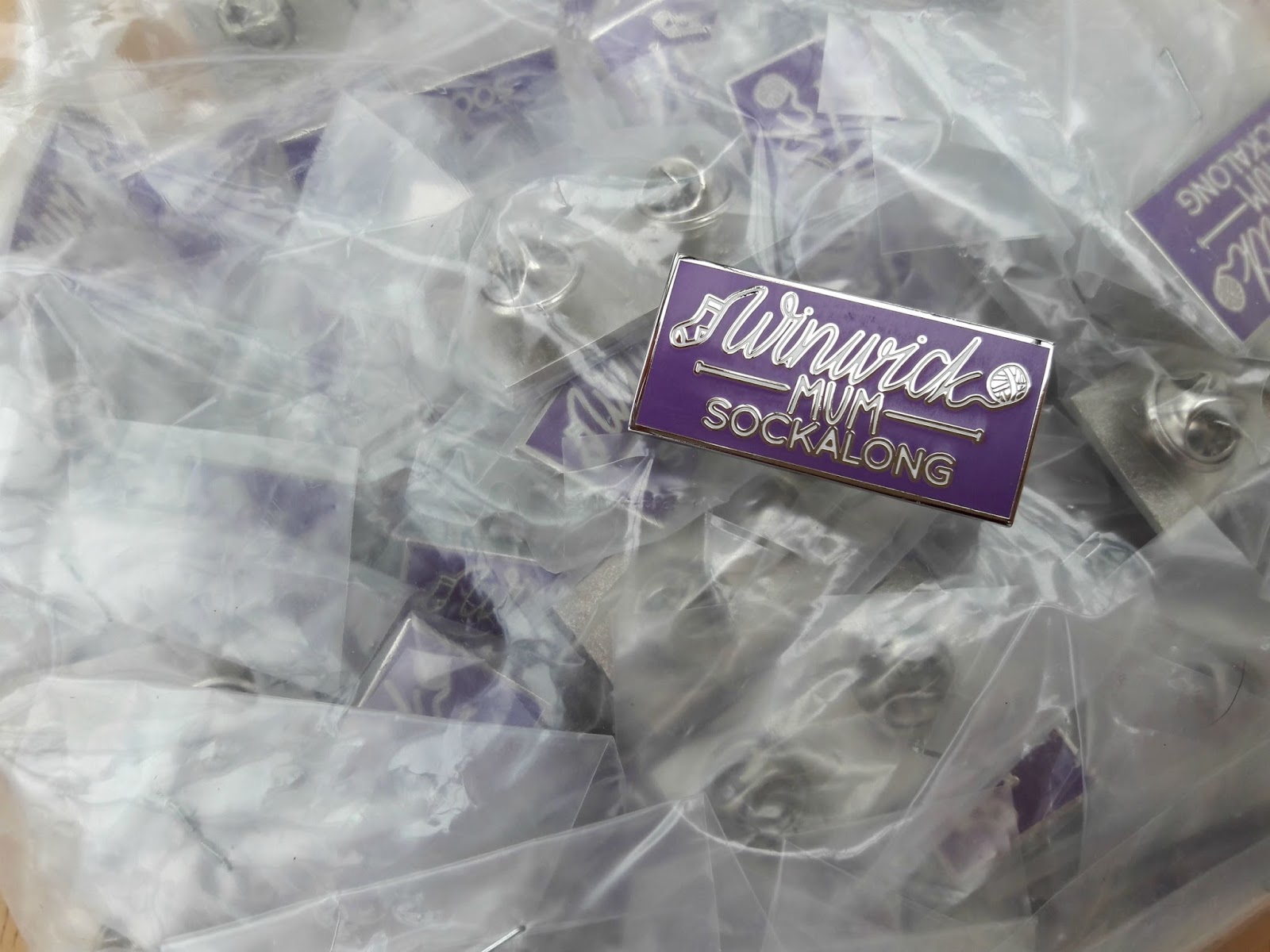 I've been asked on more than a few occasions about Sockalong badges (it seems that Teeny Tiny Socks just aren't enough for you all!) and although it's taken me quite a while to decide exactly what I wanted to put on the badges and what shape I wanted them to be, they are finally here and I'm delighted with them.
Would you like one?  They're made from enamel and are a good size for attaching to project bags and jackets so, just like the Teeny Tiny Socks, it's easy to spot another Sockalonger if you're out and about at knit nights and yarn festivals.
They're just £2.50 each (plus postage) and I've given the badges their own page so you can find out more about them and get one by clicking
Thank you very much if you choose to buy one!  xx
PS  If you're coming along to the Sockalong Knit n Natter meet up on Saturday 4 November, I'll have them there with me so you can save on the postage altogether 🙂