Finding your way around
I've been doing some updating on the blog recently and today seems like as good a time as any to tell you about what I've been doing – and hopefully it will help you to find things a bit more easily.
Here's the blog as you'll see it when you first visit the page (although because it's a blog, that central section with the blog post will look different depending on when you visit) …   (2021 edit – the home page looks different now that I've moved blog platform but the layout is the same.)
All of the main reference pages in the blog are quickly accessible from the pictures down the right hand side.
If you are here to knit socks, you'll need to click on this picture here which you'll see at the top on the right hand side of the page …
This takes you to all the Sockalong tutorials and the download page for the basic 4ply Sockalong sock pattern.  If you want to learn to knit socks, this is the main page that you're going to need!
Next, it's the story of the Winwick Mum yarn which was created in collaboration with West Yorkshire Spinners – from ideas to trade show and – very importantly – how to match the yarn if you want matching socks, it's all there!  (Oh, and a few ideas on where to buy it from too! 😀)
Next in line is the Winwick Mum Shop picture.  If you're looking for a paperback or ebook copy of Super Socks (the book version of the online tutorials) or More Super Socks (the next-step book with exclusive patterns) or a Winwick Mum Sockalong badge, then this is the place to go.  There are also links to the needles and accessories that I use just so that you can see them for yourself – sometimes it's not quite enough to read about them and you want to look, but think of it as a starting point and don't forget to explore your local yarn shop and other places to find just what you need!
Ah, the Sock Stitch Calculation!  I love this.  This picture takes you straight to the Sockalong tension tutorial where you can find the formula to create your socks to fit your feet perfectly.  It sounds like some kind of alchemy and in a way it is, although no bats, newts or dragons were harmed in the making of this magic spell!  Use it with any weight of yarn for any size of foot (take more than one measurement if you need to!) and wear socks that fit your feet properly.  You'll never buy them again!
This is the page that I have most recently updated, so if you've not visited for a while then you might want to take a look!  You'll find quick links to all the patterns on my blog (all the blog patterns and tutorials are free), and also links to patterns that have been published or are sold elsewhere (I may have mentioned my mission to take over the world one sock at a time before 😀), some of which are free, and some aren't.
You'll also find the printable download for the gift IOU which is perfect for any time of the year when you just find yourself running out of time.
No-nylon Sock Yarn Reviews – I adore WYS yarns and especially my Winwick Mum colours, but I have long been fascinated with the way that different sheep breeds produce fleece which are ideal for different uses, and especially those that work well for socks.  I've reviewed those yarns that I've knitted up and tried out so if it's something that you're interested in as well, have a look at this page!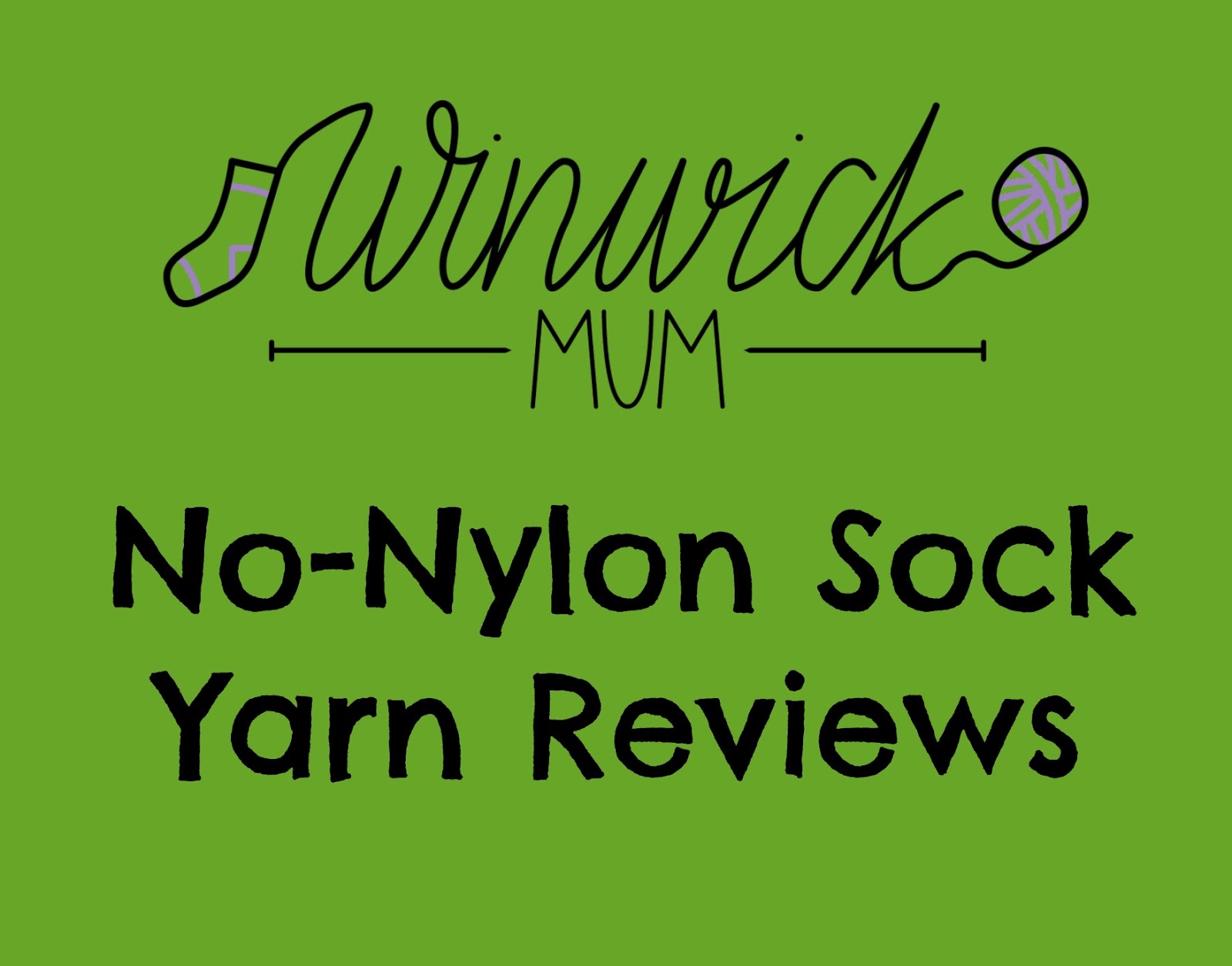 Finally, my YouTube channel.  I've got videos here to help with the Easy Cable, Easy Lace, Patchwork and Colourwork Socks, but because they're all based on the Sockalong basic sock pattern, you can still use these videos if you're stuck on various sections as they cover the cast on, heel flap and turn, gusset, toe decreases and Kitchener stitch.  I will be adding more videos so do subscribe to my channel keep up to date with what's new!
I hope that's useful if you've only ever briefly glanced at the photos in the sidebar before now!  I will be keeping the pages updated with new patterns and new reviews, so do remember to check back from time to time.