Wednesday
Phew!  We're half-way through the week and into February already!  I don't know where the time's going!
It's been a busy week so far, a lovely mix of doing jobs and doing other things that I'd prefer to do, rather than feeling that I'm disappearing under jobs.  My bullet journaling is going very well and I'm still using the system into my second month (my diary systems don't always last that long!). I'm keeping track of my monthly menu, my to-do lists and other things that would normally just get written on a piece of scrap paper and lost all in the same place.  It really is making me feel more productive, and ticking off the little boxes has a very satisfying feel to it.
This week, one of the jobs to do has been this.  Uh-oh!
My husband started his own business in October last year and we've had to get our heads around VAT and Corporation Tax and other financial business joys.  Luckily, we've got a great accountant who speaks to me in words that I can understand (not all accountants do!) as it's my job to do all the background support whilst my husband goes out and does what he's best at.  I keep the records and send the accountant the figures he asks for, and it's all working very well.  Stick to what you're good at, I say.  I bet he can't knit socks!
Also this week, it was time for our annual visit from the chimney sweep.  Our sweep has been looking after our chimneys for the last twelve years, and it's interesting to see how his business has changed over the years with more people installing wood-burning stoves.  His worry is that many of those people don't realise they should be getting their flues swept regularly to stop them catching fire, but as you don't see much of the flue, it's easy to forget.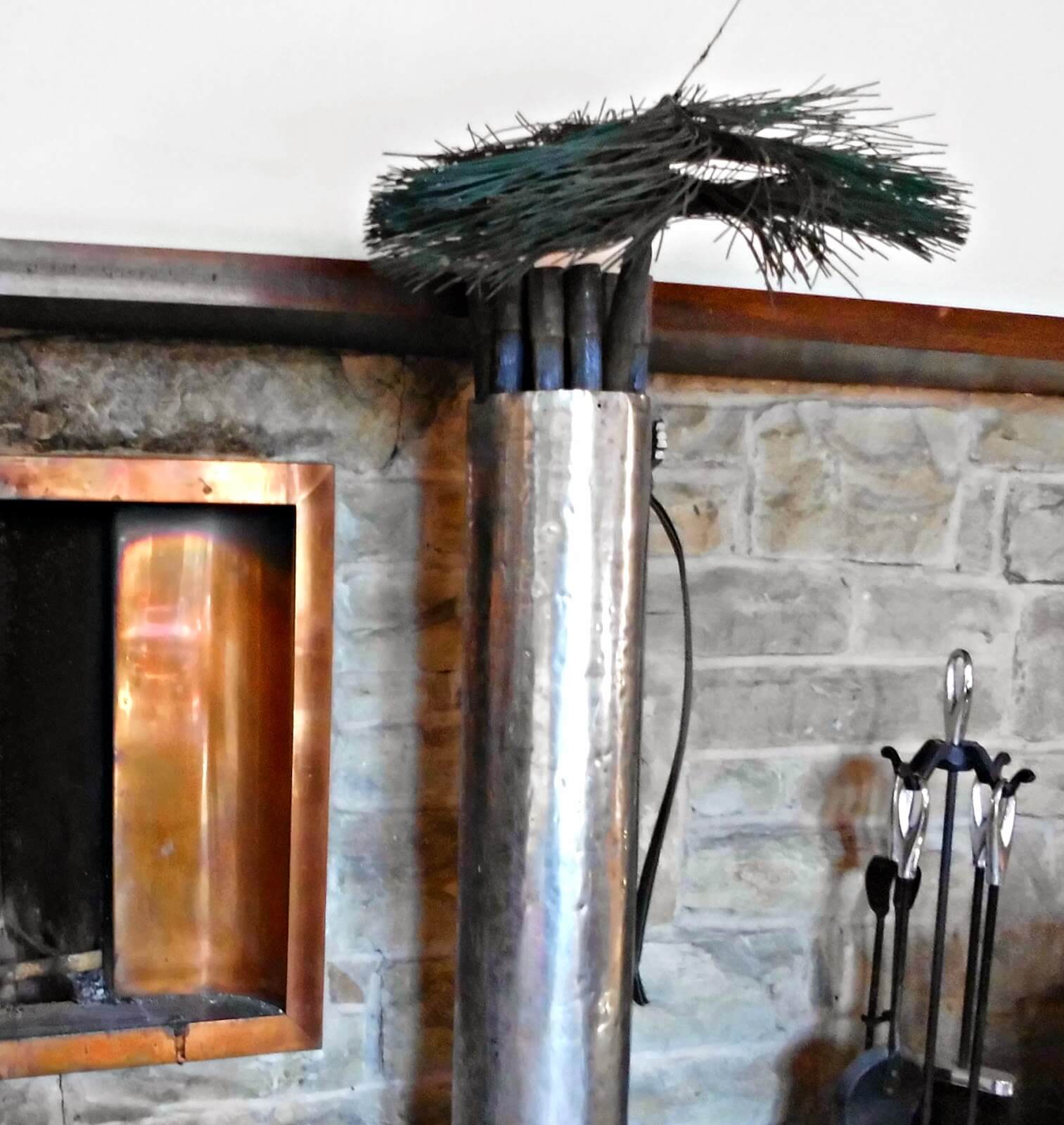 I love to see the brushes come out of the top of the chimney.  It reminds me of Oliver Twist or The Water Babies.  We have threatened to send small daughter up the chimney to earn her own money to spend, but I don't think it's really the done thing these days!
We had a change from our usual soup on Tuesday as my Dad came over to babysit small daughter whilst my husband and I went out to a football match.  Football isn't my favourite sport, but I do like going to the night games as there's a different atmosphere to the afternoon ones.  Besides, it's a night out with my husband and we don't get too many of those!
This is a bean casserole.  I originally found this recipe but when I came to look in the cupboard, I didn't have the listed ingredients so went for my own throw-it-all-in-the-pot version (this is how I make my soup as well … can you see a theme emerging?!).  I've got new potatoes, baby sweetcorn, asparagus, carrots and two tins of Heinz Five Beanz in there, along with a stock cube, some seasoning and some extra water.  It was very good, just the thing to warm you up when you're going to be standing on the terraces on a cold winter's night.  
This morning dawned bright and cold.  My husband took small daughter to school so the dog and I headed in the opposite direction to Orrell Water Park, a short drive away.  The water was frozen, the ducks standing on the ice.  I could see the dog was tempted to try to walk out to join them, but fortunately he was distracted by the offer of a biscuit.  I really didn't fancy going in there after him!
These two moorhens are going to be waiting a long time to continue their game of football!
The footpaths around the Water Park lead right out into the fields, and you can see across to Billinge Hill with the beacon on the top.  The beacon was used in the 1600s as part of a chain of beacons across the country to warn of the approach of the Spanish Armada.  I spent my childhood in this area and can remember climbing up inside the beacon, but these days it's locked up and you can't get inside it any more.  It's a good walk up Billinge Hill though – I'll take you up there one day.
Then it was back across the fields to the car and back home again to continue work on the VAT information that the accountant needs.  We're still learning the process so it's taken us a bit longer this quarter, but I'm sure that next time we need to send him the figures I'll know exactly what to do.  At least, I hope so!