End of March
And here we are at the end of the month!
Thank you if you've stuck with me for the last two weeks whilst I've been posting every day – I hope you've enjoyed it as much as I have!
It's been so lovely to have the daily conversation with you.  I haven't always managed to reply to your comments but it's been great to read them all and particularly those from yesterday's Monthly Musing – so many of us "in recovery" from thoughtless childhood words!  Thank you for taking the time to write to me, I very much appreciate it xx
I've taken your advice over the mug stains too, you'll be be pleased to know.  This is after a retainer cleaning tablet, a hot wash in the dishwasher and a good scrub with a scrubby pad in the sink – not bad, eh?!
I took my nice clean mug (full of tea) outside into the garden this evening.  The Clematis armandii has bloomed practically overnight as we've had a couple of days of beautifully warm weather.  This is such a pretty flower, I love it!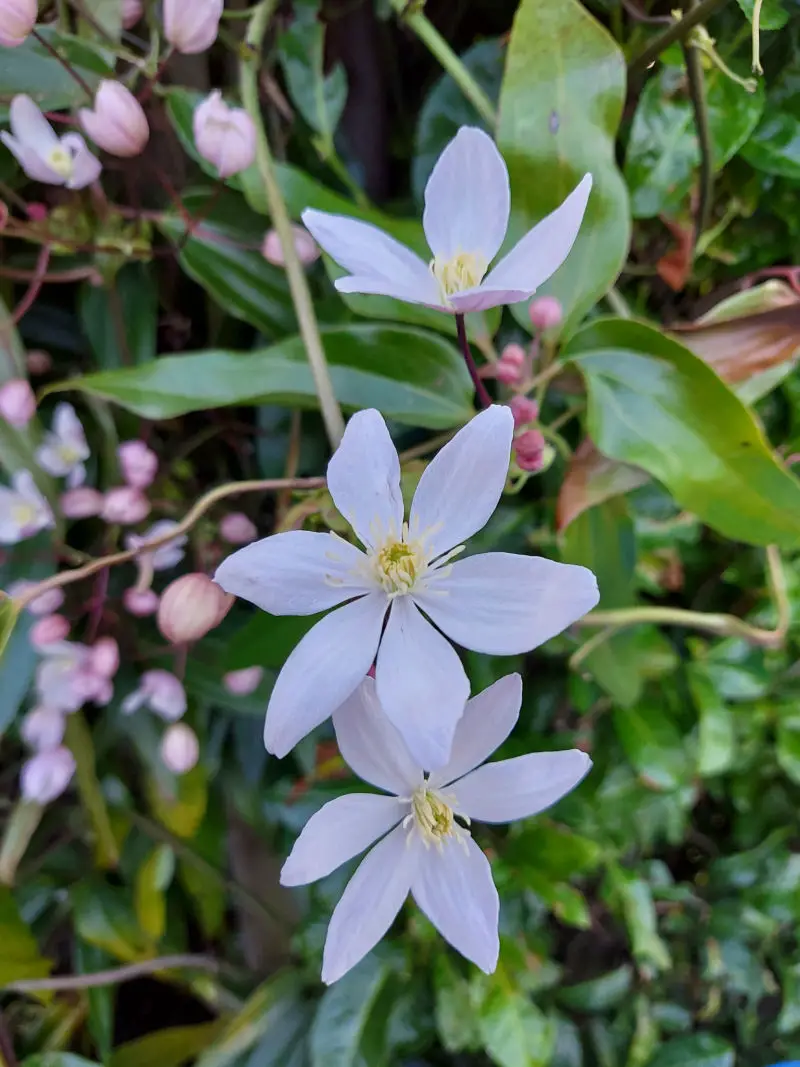 I love being able to go into the greenhouse and see all those green shoots too.  I'm hoping to fill all the gaps in my borders this year with bright colours so that I can enjoy sitting in the garden with my knitting and looking at the borders rather than feeling that I should be up and weeding or digging, or feeling guilty that I haven't done more this year.  This is going to be the year to enjoy the garden!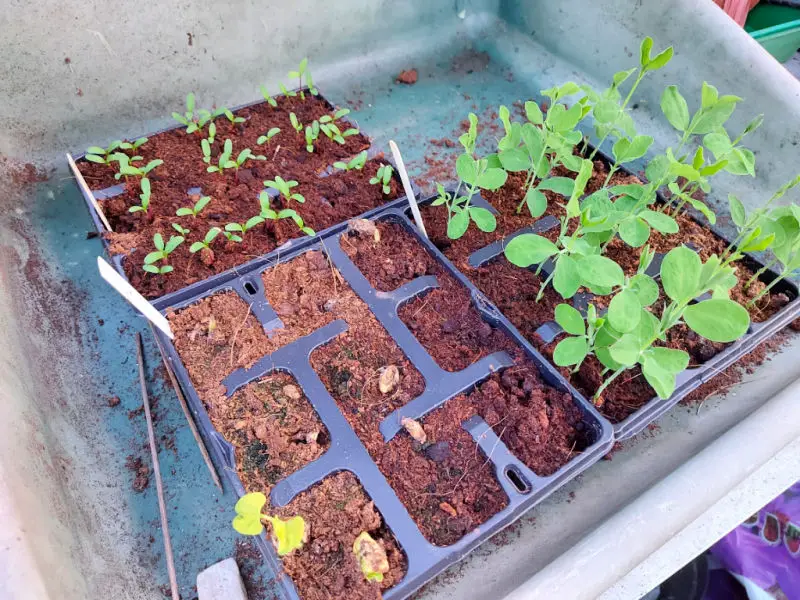 I cut the grass for the first time tonight too (I did put my mug down!), it's in a bit of a state, it has to be said – there is so much moss!  The mower did pull a lot of it up and there's plenty left on the grass so I'm hoping that the birds will have very cosy nests this year!
The light was starting to fade as I was finishing and I noticed that the Magnolia stellata was out.  How did I miss those flowers?!  White flowers seem to glow in the twilight (they're a designer's trick to make a garden look longer if you grow them at the very end 😀) and these looked amazing as the light started to fade.
It's late now and dark, so I'm going to leave you with a couple of photos from the full moon yesterday.  I can't normally catch it on my phone but I was quite pleased with these!
It's called a Worm Moon because earthworm casts appear around this time of year, and if you follow astrology it's a Libra full moon which apparently is all about balance.  That's something that I need to work on – along with quite a few other people, I expect – as my work/life balance has got right out of sync during these lockdown months.  We've really missed having a holiday this last year – not necessarily a holiday abroad but just a break as it's so hard to do that when you're at home all the time.  We're looking forward to the day when we can have at least a day out again, and I'm sure we're not the only ones!
I won't be posting daily after this post so you'll be free of me in your inbox again for a while, but I have really enjoyed our regular chats so it won't be long before I'm back! xx