Five on Friday
I'm happy to be able to join in with Five on Friday on Amy's blog this week.  In the rush of yet another busy week it's not always been easy to step back to take a breath, never mind photos, but here are my five things which have made me happy.
My girls enjoying the spring sunshine and doing their homework together on Sunday afternoon.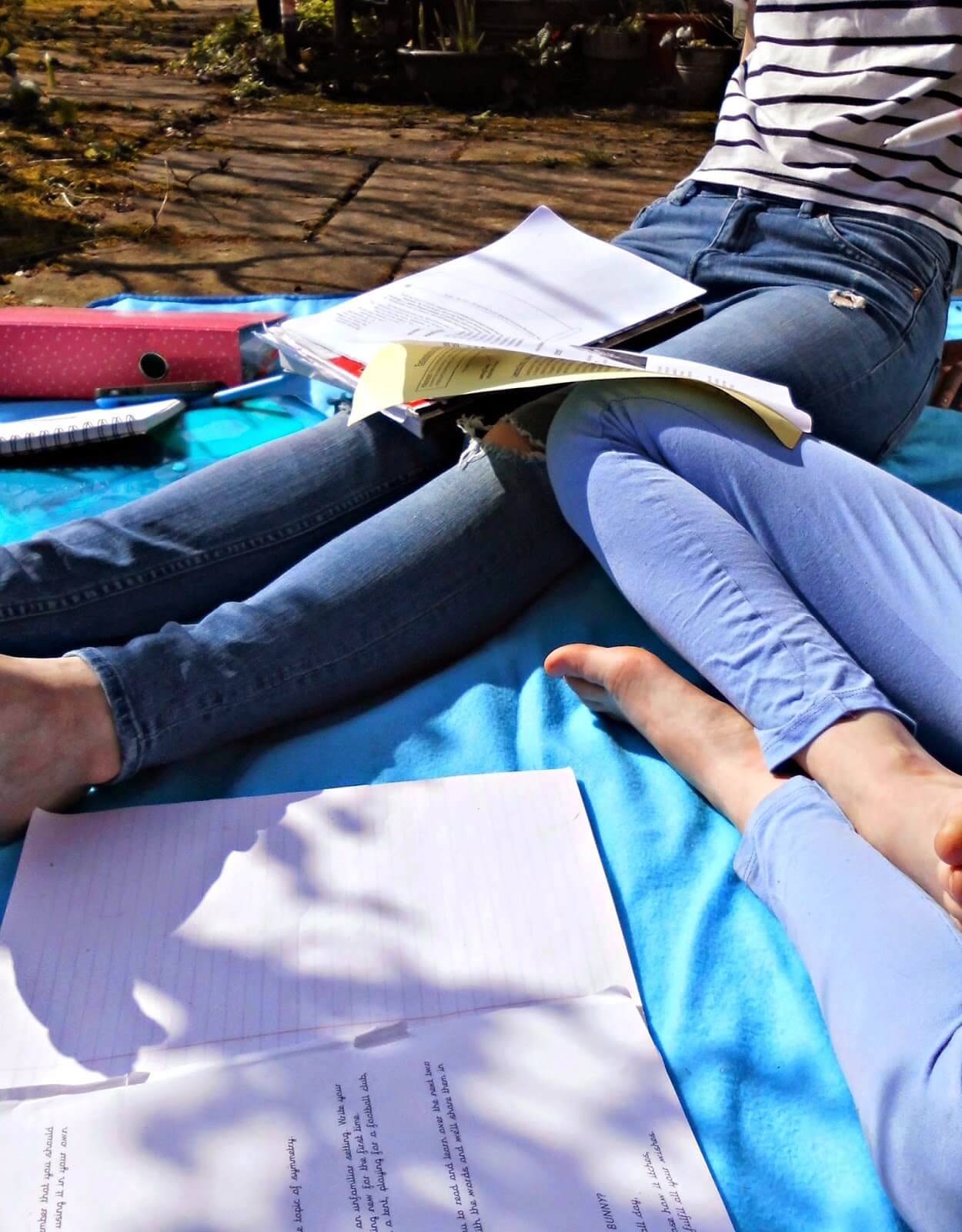 A spider's web between the trees on a frosty morning – really, the weather has been most strange this week!  We've had sparkling sunshine, heavy frost and blustering winds within the space of a few days, presumably a remind from nature that you still shouldn't be going out without your coat at this time of year.
My new zebra stripe socks.  I did tell you the other day that I hadn't got very far with them and just in case you didn't believe me, here's the proof!  You might have noticed that I'm not using my usual small circular needle and that's because I've worn it out.  It's true!  The join has started snagging after years of pretty much constant use so I'm waiting for a new one to arrive and have started these socks using magic loop.  I've also had to buy another set of double pointed needles after I lost one down inside the dashboard of the car (don't ask) so it's not been a great week to be a knitting needle in our house!
It was Garden Day yesterday and I was very happy to see these Akebia quinata flowers starting to open.  It's such a pretty climber and the flowers smell lovely.  It's also known as the chocolate vine although I've no idea why – it doesn't smell of chocolate at all!
Finally, the Seedling Update.  I know you'd be disappointed not to know how the sunflowers are getting on and there they are in the middle of this picture doing very well indeed.  In fact, as you can see, lots of my seeds are doing very well and have developed into healthy seedlings.  The last few frosty nights have worried me but they seem to have coped so fingers crossed they continue to grow.
I hope you have a wonderful weekend and I'll see you next week!