A mission too far?
I'm always up for a challenge, and especially a woolly one, but I'm wondering now if I've bitten off a bit more than I can chew with this one.
I'm going out to a business event with my husband in the middle of this month and I decided I needed a new shawl to go with the dress I'm planning to wear.  Never one to buy something when I can make it for myself, this is the pattern I'm making:
It's called Bayfield by Kerry Milani and I've downloaded it from Ravelry which is a fabulous site for knitters and crocheters – it's a bit like Facebook for people who knit!
and this is the yarn I'm making it from: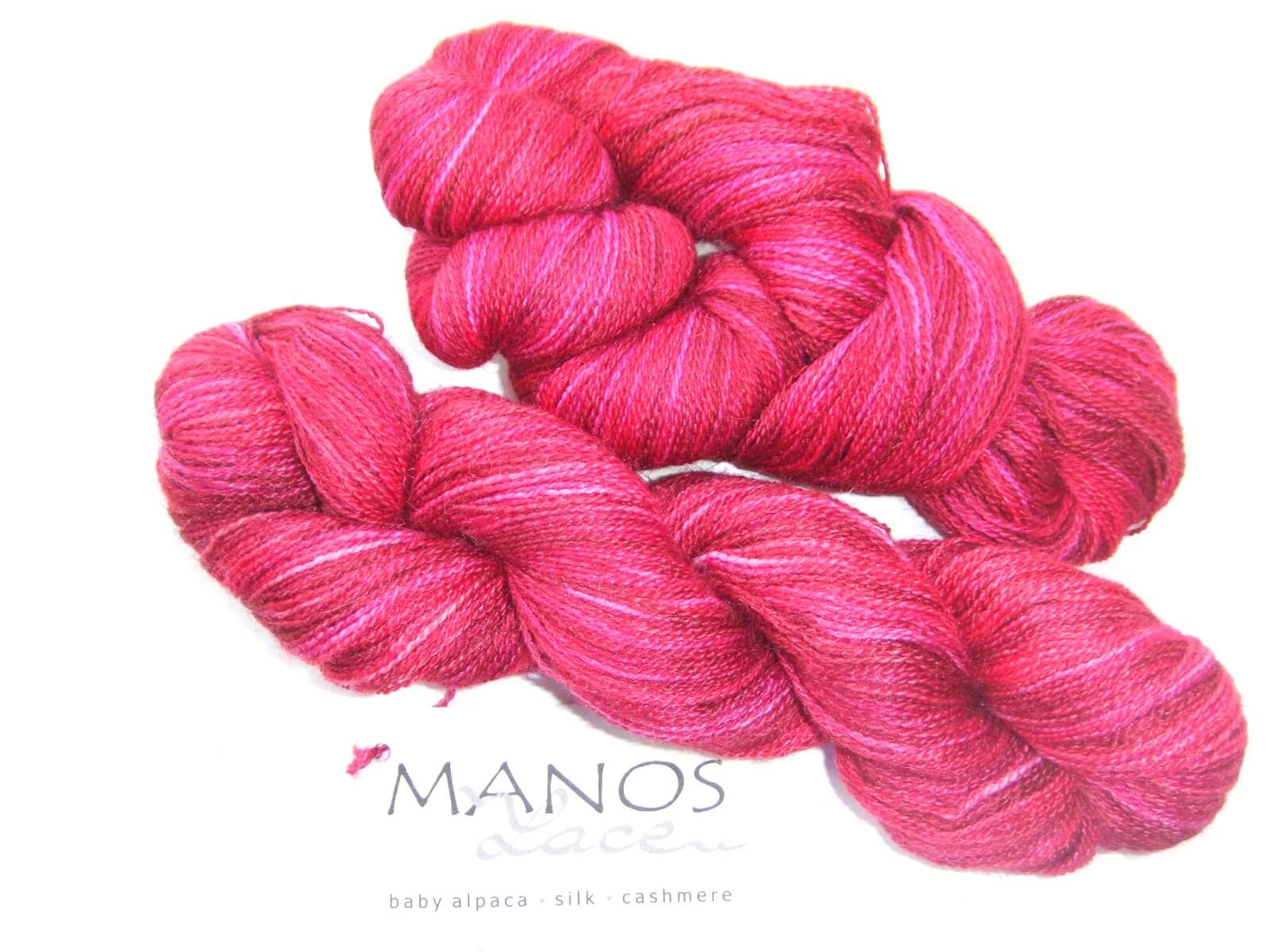 It's Manos del Uruguay lace in shade Luna 6422, a baby alpaca, silk and cashmere blend.  It's very beautiful, very soft and very fine to knit with.  I've never knitted with laceweight before so it's nice to do something different.
So far so good – except that I gave myself a month to make it, it took me three days to get the set-up rows right and now I'm on row 20 of an 84 row pattern – and that's before I start on the plain section.
It may not be ready for the middle of the month but I'll keep you posted!