Blogtober 2021 : Day 22
It's been another lovely day.  I stayed in Skipton last night; Lucy and I went out for dinner after our visit to RHS Harlow Carr and this morning I went along to the knit n natter session at Coopers Cafe Bar before heading home.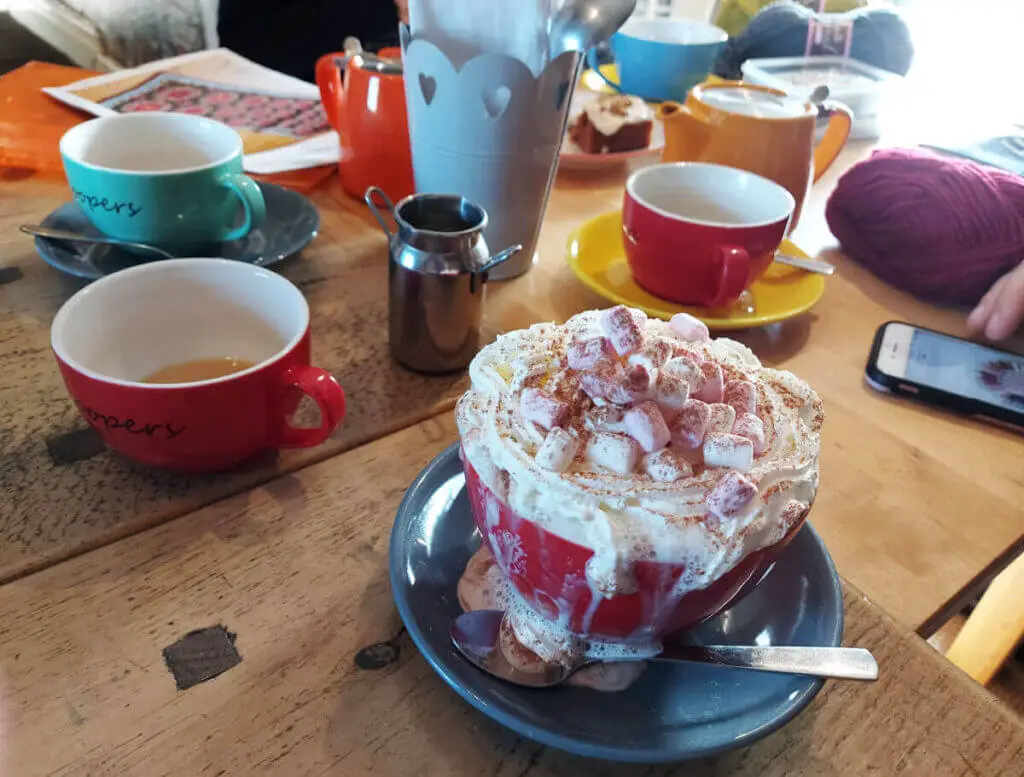 If we're very lucky, then every now and again we get to spend time with people who just "get" us.  There's no need to explain what yarn or knitting means in our lives, or why you would spend hours knitting socks when you can buy three pairs for a fiver at the cheap shop.  They absorb you into their conversations as if you were there with them only yesterday and the swirl of chat wraps around you like the cosiest of blankets.  Projects are admired, patterns discussed, websites and Instagram accounts searched to illustrate an example.  Recipes and laundry tips are shared, holidays remembered, anedoctes recounted to hoots of laughter.  The yarn of life that connects us all is woven into a snapshot moment that brings a smile long after everyone has said goodbye.
I wish everyone could be as lucky as I have been today.