"I really want to knit socks but I don't know where to start!"
Does that sound like you? These Sock Knitting FAQs will help!
Everyone has their reasons for wanting to knit socks – to start or continue a family tradition, to be able to wear socks that properly fit your feet, to gift them to friends and family as really special presents, or just to have the most colourful sock drawer going … but often the thought of getting started is just too hard!
I'm going to answer some of the most common questions that I get asked by sock knitting beginners and hopefully it won't be long before you've got the best pair of socks you'll ever wear on your feet 🙂
Where can I find an easy sock knitting pattern – preferably for free?

Ah, we all love a free pattern, don't we?  Well, it just so happens that I have created lots of free sock patterns, so you can save your money for your yarn!  My patterns are all written with beginners in mind and they're easily customisable (instructions are given for changing the sizes on the pattern and in the Sockalong tutorials).  Here are the best ones for getting started with knitting socks.

Basic 4ply Socks – a top-down (cuff down) pattern with a heel flap and gusset heel and seam-free toes.

Basic 6ply Socks – the same pattern but written for thicker 6ply yarn.

Basic 8ply (DK) Socks – the same pattern but written for thicker 8ply (DK) yarn.

In addition, there are lots more patterns and tutorials which you can find on the blog.


How to knit socks for beginners


You need the Winwick Mum Sockalong tutorials! These tutorials will help you with everything you need to get started knitting socks, from choosing yarn and needles to casting on, knitting the socks and finishing the seam-free toes. The tutorials are written for three types of needle: short circular, DPNs (double pointed needles) and long circular (magic loop).

You can find them online for free, set out by sock section so that it easy to follow along whichever needle type you want to use, and there is also a paperback and e-book version of the tutorials as well, with all of the same information but set out by needle type and with plenty of space to make notes.

My aim with the tutorials is to help you knit your first pair of socks in the easiest way possible and then the world is your sock-knitting oyster! 🙂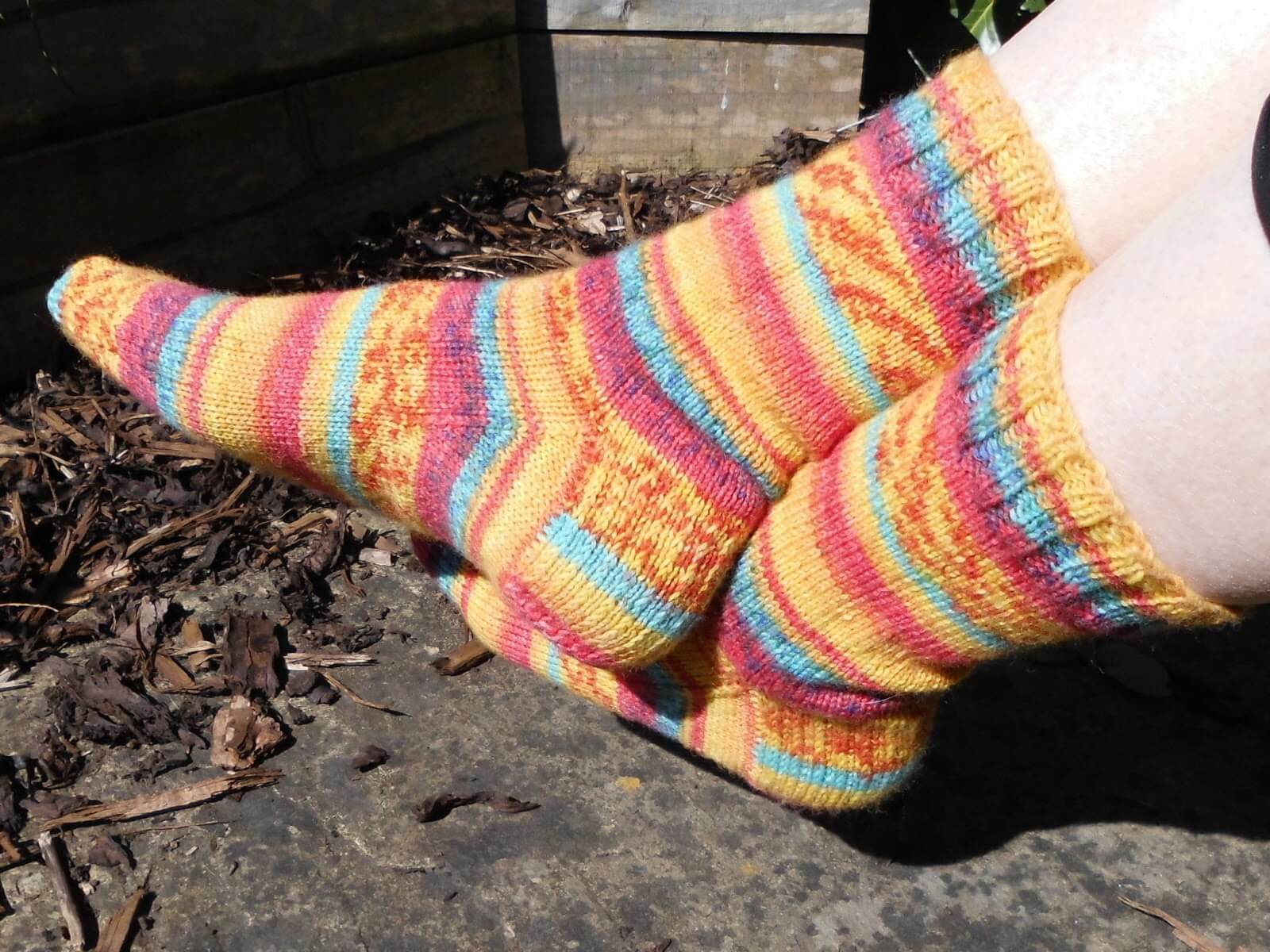 Can a beginner knit socks?


Yes, absolutely! If you can knit, purl and cast on confidently, I can show you everything else you need to knit a pair of beautiful, perfect-fitting socks.

Everything you need to know is in the Winwick Mum Sockalong tutorials, available online for free, and also as a paperback and e-book version of the tutorials as well.

Don't forget, the worst thing that ever happens is that you unravel and start again so just jump in! 🙂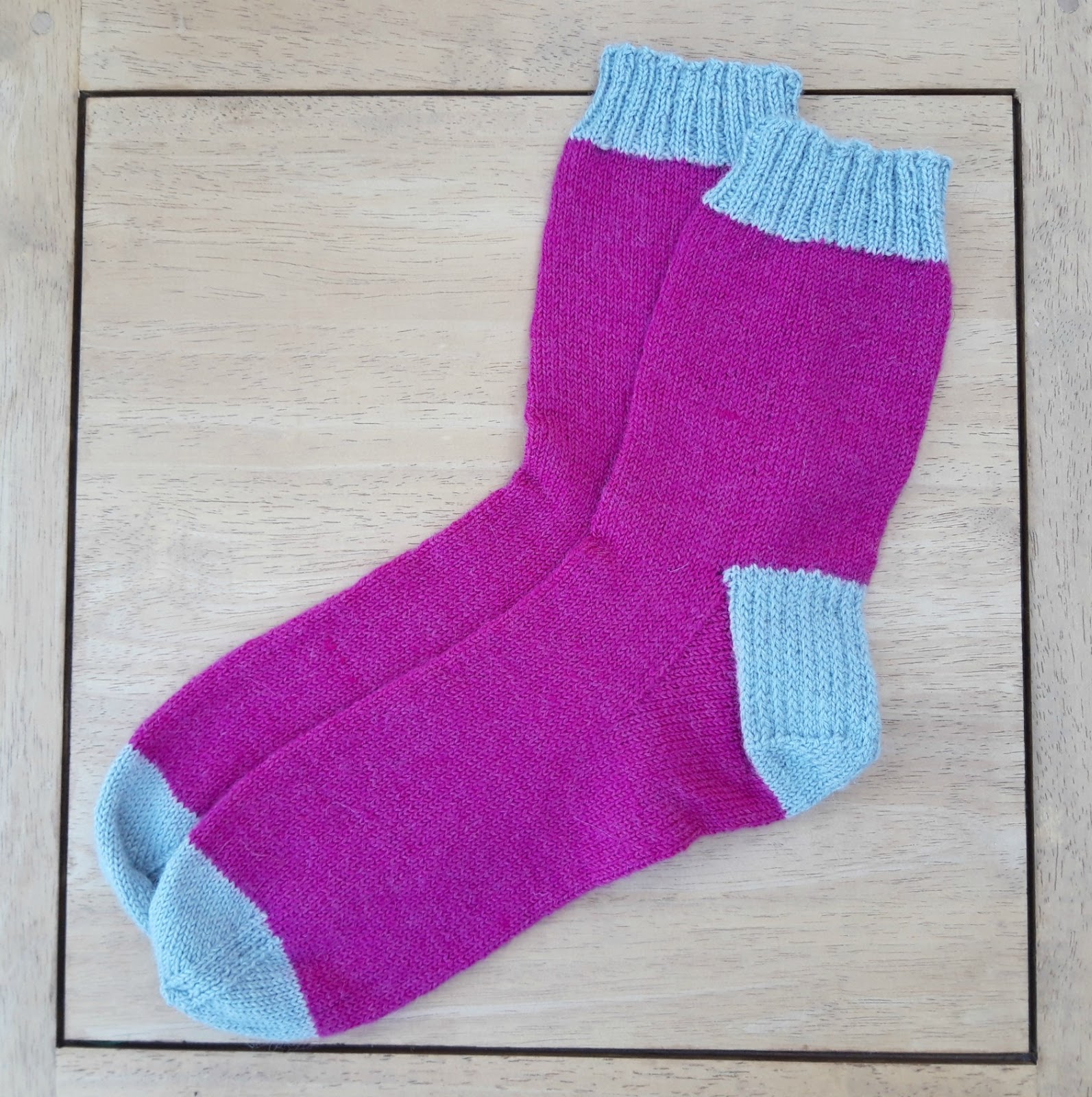 What sort of yarn can you knit socks with?


You can use any yarn to knit socks, with a few provisos, so let's talk about the types of yarn you can use.

Most common for knitting socks is a 75%/25% wool and nylon blend.  You can knit with 100% wool (find my No-Nylon sock yarn reviews here) but socks are more hard-wearing when the wool is blended with nylon.  There's a Winwick Mum range of sock yarns with lots of posts about how they were developed here.

If you have an allergy to wool, there are non-wool options that you can knit socks with; vegan yarns, cotton blends (it's always best to go for a blend and not 100% as it won't hold it's shape), bamboo blends … an internet search will give you lots of choice!  Acrylic yarn is made from plastic and as you can probably imagine, isn't great for socks as you might end up with sweaty feet!

4ply (fingering) is the most common weight used for socks.  It's thicker than the very thin cotton you'll find bought socks are made from, but not so thick that you can only wear the socks with wellies.  I wear 4ply socks every day, even in the summer and my feet don't get sweaty because of the wool content in the yarn.  This post waxes lyrical about the wonders of wool and why it's so useful.

6ply yarn is less commonly used but as a weight between 4ply and DK, is good for thicker boot socks and as an added bonus, your socks knit up quicker as well!

DK (8ply) is the type of yarn that you would normally choose for jumpers (sweaters) and makes a thick pair of socks.  You can buy DK yarn that's specifically designed for knitting socks with the wool/nylon blend.  They're great for wearing with boots and wellies!
If you're elsewhere in the world, you'll have different weights of yarn but you can still knit socks with them!

You can find the Sockalong tutorial on choosing yarns for your first pair of socks here.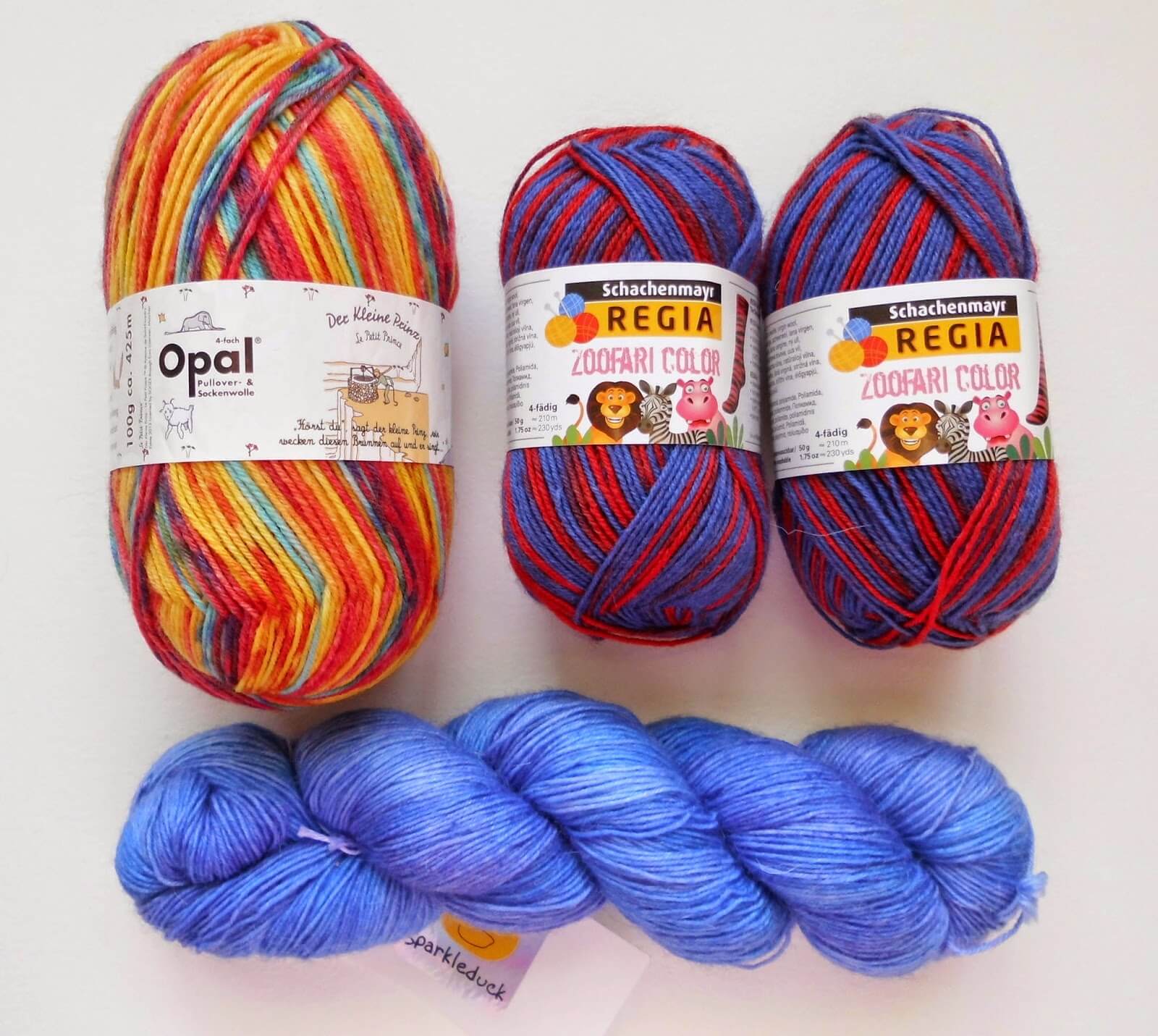 What needles do I need to knit socks?


Traditionally, socks have always been knitted on four or five double pointed needles or DPNs.  For some people, trying to use these is like wrestling a hedgehog and just the thought of it can put people off before they start!  Fortunately, there are more options – short circular needles in sizes from 20cm (7″) to 30cm (12″) and long circular needles from 80cm (32″) to 100cm (40″) which you use to knit in a "magic loop" – not nearly as complicated as it sounds, you'll be pleased to know!

If you've looked online, you'll find lots of tutorials for 9″ (25cm) circular needles – it's a popular choice but don't feel that this is the only size that you can go for!  (This size actually makes my hands cramp up so if it happens to you too, don't think that means you can't knit socks!)  Choosing sock needles is a very personal process and you can knit socks on any of the sizes, whether DPNs, short or long circular, no matter how the pattern is written as it is usually easy to adapt.

I've written this tutorial on needles as part of the Sockalong tutorials and more recently, this blog post on short circular needles as the choice that's available now is much greater than it was when I first wrote the Sockalong tutorials.  It's brilliant – it means that there is a needle type and size for everyone and nobody should feel they can't knit socks!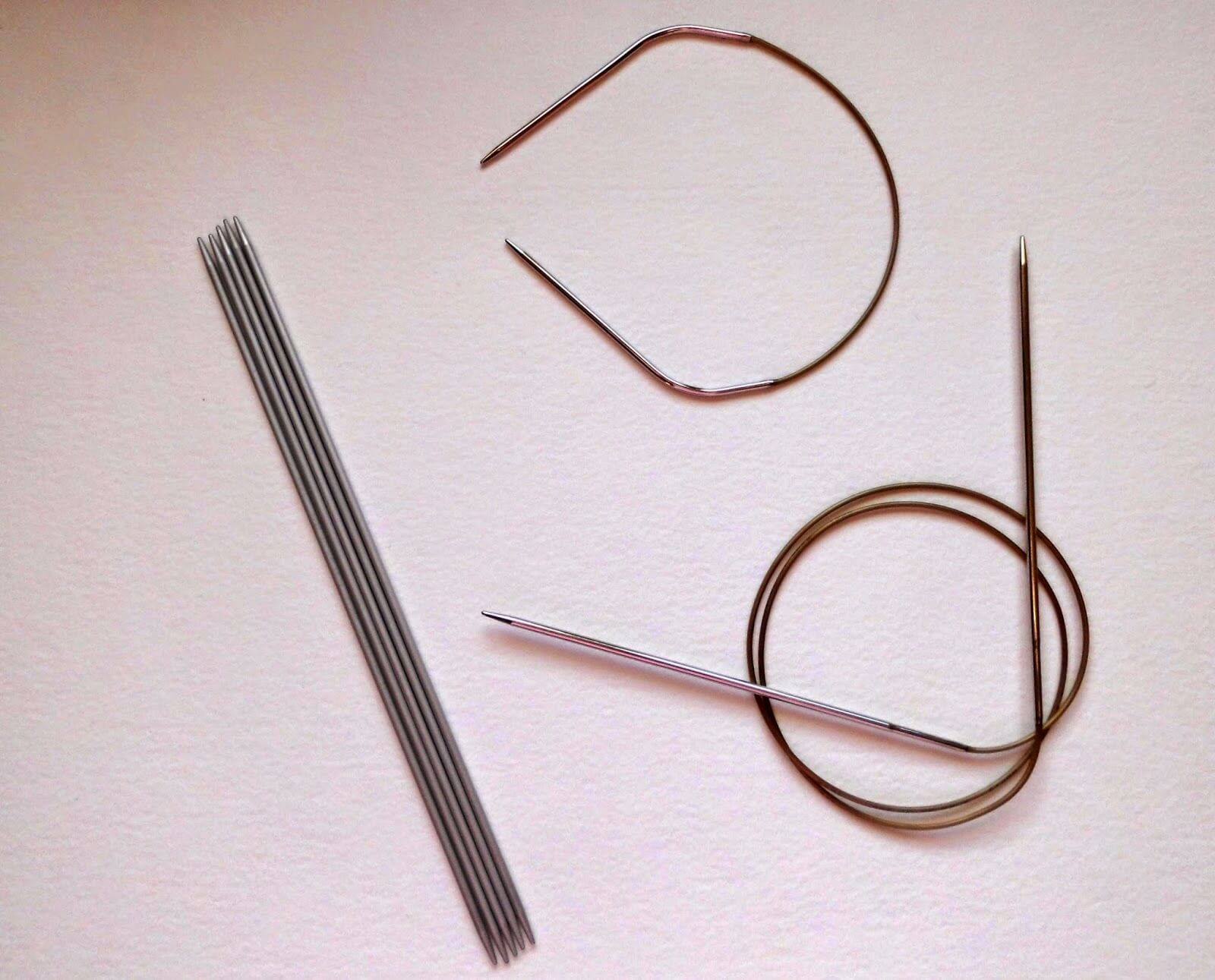 Do you have to work a swatch for knitting?


Nobody ever wants to work a swatch, I think that's a given in knitting! 🙂 But seriously, those ten or fifteen minutes spent checking your tension (gauge) is time well-spent.

If you're new to sock knitting or using a new yarn, I would say that yes, you definitely need to swatch. If nothing else, it gives you a chance to try out the yarn and to check that the size you're going to make is actually going to fit you. If you're a more experienced knitter, you might choose not to swatch for similar yarns but knowing your own stitches per inch tension (gauge) will make it easier for you to knit socks for other people as it's quite simple to resize my Basic 4ply Socks pattern (or any of my other patterns) if you know your stitch per inch count.

Swatching in the round for a sock is different to swatching flat for another project. You might like to have a quick look at this tutorial from the Sockalong tutorials which shows you how to do it quickly on two needles, and also includes the Sock Stitch Calculation to help you knit socks for any size of foot. I've even created a video to help!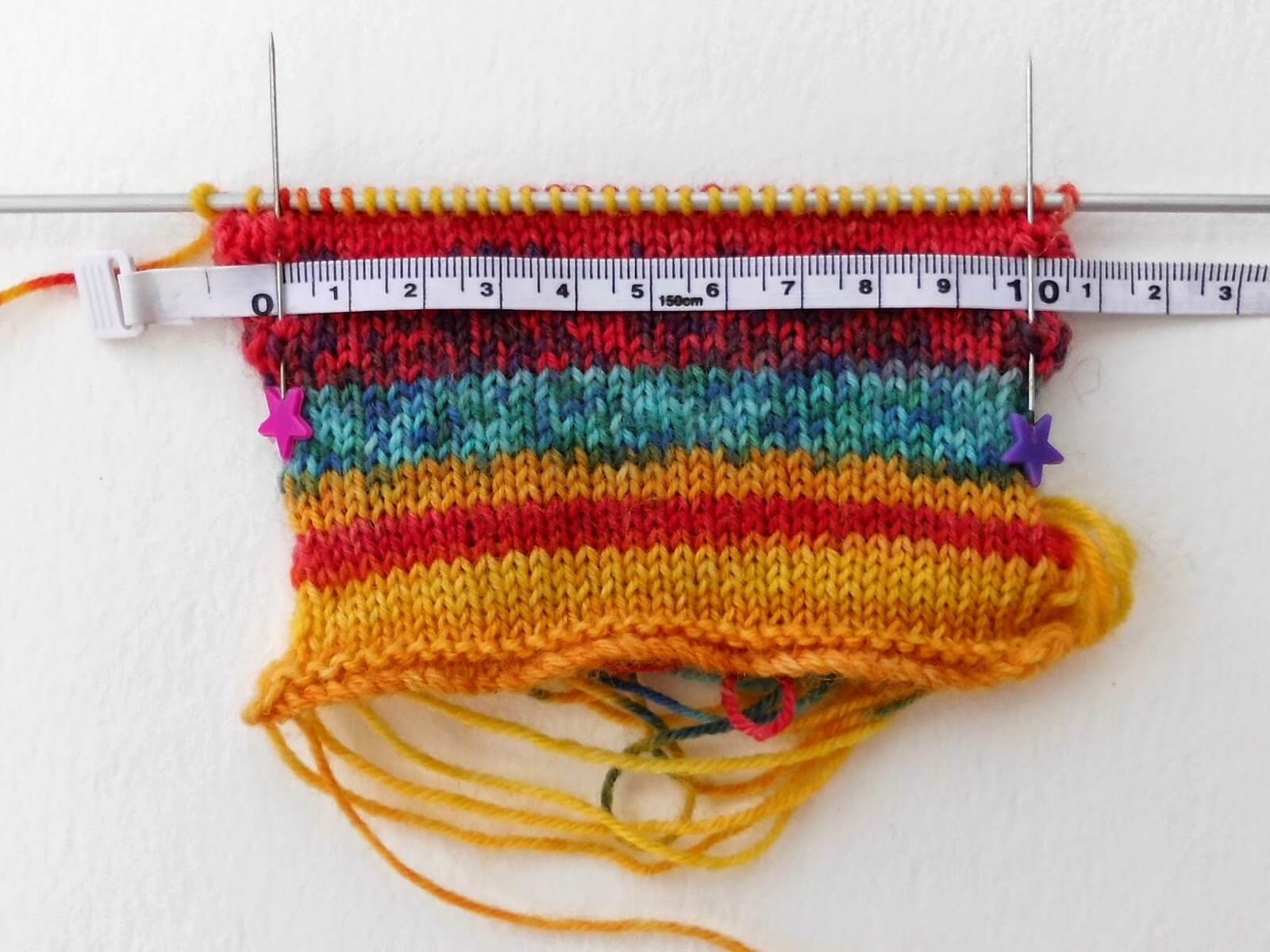 How to work out how many stitches to cast on


This is actually easier than you might think! Hand knitted sock size is based on the circumference of your feet and not shoe size. That's because you and I might wear the same shoe size but our feet might be very different widths. Hand knitted socks are made for the wearer, not as a generic size like shop-bought socks.

There's a whole Sockalong tutorial on how to work out how many stitches you'll need for the perfect fit for you – or anyone else that you choose to knit for using the Sock Stitch Calculation and don't worry, even if you don't think that you're great at maths, this is knitting maths and you'll be able to do it!

There's even a video to help!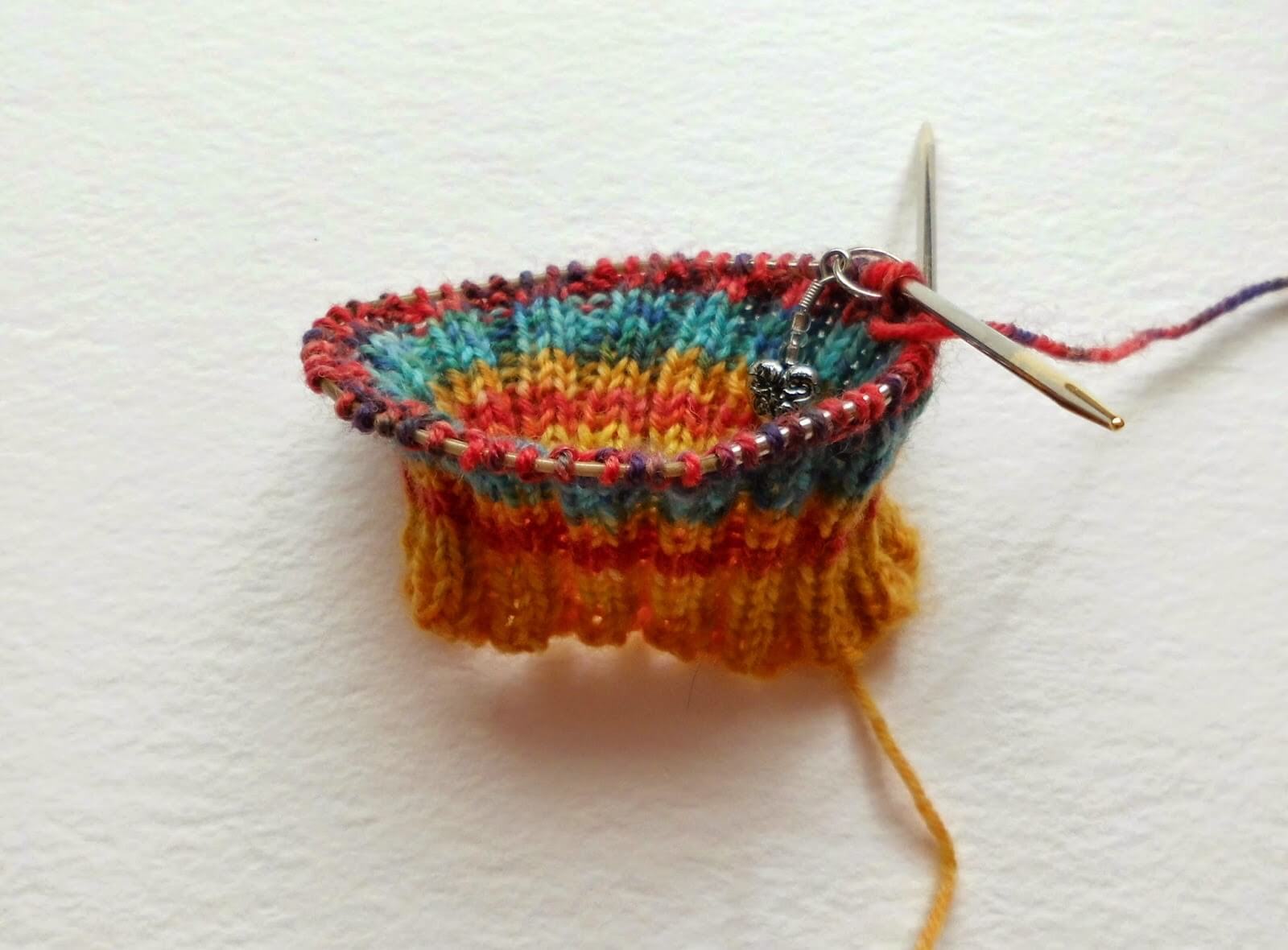 How do you calculate sizes for gift socks?


If the recipient knows about the socks, you can ask them to measure their feet and use the Sock Stitch Calculation from the Sockalong tutorials to work out the right number of stitches to cast on. Don't worry at all about asking someone to help you with this – in my experience, people are delighted to help as they know that they will be getting a bespoke pair of socks that they couldn't buy in the shops.

If the socks are a surprise, that's a bit more difficult and you have to take an educated guess if you can't get any measurements at all (sometimes you can enlist an ally!). Think about how large the person's feet might be and how they might compare to another pair that you have already knitted. Remember that it's the circumference measurement that's important here as you can knit socks to be as long or short as you want them. There are only 4 stitches between every size that you make so you can always go for a slightly larger cast on number just in case. However they turn out, I am absolutely sure that the recipient will love them!